Movies starring Michael Mckean Brady Bunch Movie, The
The Brady Bunch Movie, the natural culmination of a '90s revisionist Brady fad, is part homage and part parody. It takes the inimitable clan of eight and time-transports them, '70s attitudes and dress style intact, into 1995. Instead of being reg...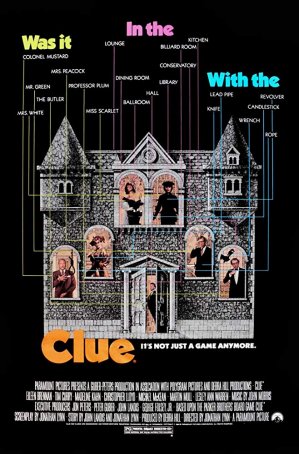 Clue
When Clue was released around Christmas 1985, it was intended to spearhead a wave of based-on-board game movies. The film's box office failure, coupled with poor critical notices and lukewarm viewer response, stopped the "craze" before i... For Your Consideration
When you think of Christopher Guest, the first thing likely to spring to mind is fake documentaries. He has made his reputation in the arena. From This Is Spinal Tap (which he co-wrote but did not direct) to A Mighty Wind, Guest has turned his came... My First Mister
Beware Opening Night films at film festivals. More often than not, they disappoint. Such is the case with Christine Lahti's My First Mister, which was given the undisputed honor of opening the 2001 Sundance Film Festival. From audience members a... This Is Spinal Tap
Good comedy stands the test of time. Two of the funniest movies I recall seeing arrived in theaters during the early 1980s. One, Airplane, a spoof of the Airport series (and disaster movies in general), has withered on the vine of changing times....