Movies starring Kim Basinger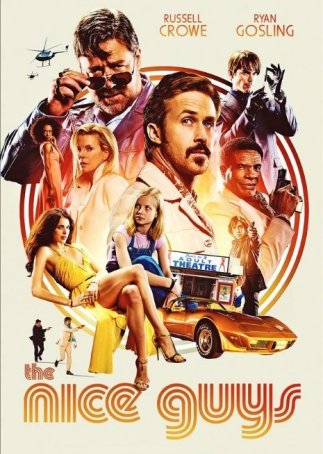 Nice Guys, The
For those familiar with director Shane Black's oeuvre, The Nice Guys is closer to Kiss Kiss Bang Bang than Iron Man 3. Featuring the same blend of high octane action and Tarantino-esque humor as Black's 2005 debut, The Nice Guys doubles as a come... Ready to Wear
"[Ready to Wear/Pret-a-Porter] is just a silly little movie, it's not a serious epic. So just enjoy, laugh with it, have a good time. It's no big deal." - Robert Altman, director of Ready to Wear One wonders whether Robert Altman arrived at ... Sentinel, The
The Sentinel is a movie in which one's perception of the proceedings will be impacted by a familiarity (or lack thereof) with the TV series 24. For those for whom that number means little more than "two dozen," The Sentinel is a Michael Douglas mo...