Movies starring Marina Sirtis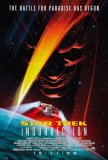 Star Trek: Insurrection
In the wake of the rousingly successful Star Trek: First Contact, the movie that brought the franchise back from the moribund wasteland of entries 5, 6, and 7, comes feature film #9, Star Trek: Insurrection. The good news for Trekkers and casual m...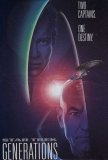 Star Trek: Generations
Despite a reasonably original story line, familiar characters, first rate special effects, and the hallmark meeting between Captains Kirk (William Shatner) and Picard (Patrick Stewart), there's something fundamentally dissatisfying about this, the ...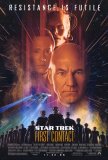 Star Trek: First Contact
For the first time in the seventeen-year run of the successful Star Trek movie franchise, there is no Captain Kirk. Star Trek: First Contact, the eighth entry into the motion picture series, is the first to rely exclusively on the crew of The ...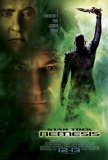 Star Trek: Nemesis
Is this the end of Star Trek? Has the long-running TV/film franchise finally reached the point where it can no longer seek out new life and new civilizations? After defeating Klingons, Romulans, and Borg, will the ultimate enemy – the multiplex...