Movies starring Steven Berkoff Girl with the Dragon Tattoo, The (2011)
The dark seeps out of the screen like living thing, evidence that The Girl with the Dragon Tattoo is more than a paycheck to director David Fincher, who has improbably affixed his own imprint on a movie that comes weighted down with possibilities a...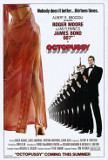 Octopussy
It's probably just a coincidence, but the two Bond films that Maud Adams appeared in -- The Man with the Golden Gun and Octopussy -- are easily the silliest entries in the long-running series (not counting the intentional spoof Casino Royale). In...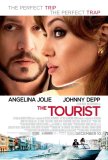 Tourist, The
Given the screenplay for The Tourist, Alfred Hitchcock would have hired Cary Grant (or Jimmy Stewart) and Grace Kelly. Then he would have applied his particular brand of magic - the one that allowed him to sell the improbable - and an engaging rom...