Movies starring Tate Donovan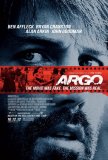 Argo
Argo proudly bears the "based on a true story" label, and this is one occasion when the caption is important to how the movie is perceived. Often, this is a meaningless citation but, when documenting historical events such as the ones depicted here... Hercules
Let me start by saying that Hercules, Walt Disney Pictures' 35th animated feature, makes for good family entertainment. Good, not great. While this film is capable of providing a ninety minute diversion for both kids and adults, it's a far cr... Nancy Drew
Nancy Drew is an effective translation of the source material, but that's not necessarily a good thing. The popular written series has been a staple for young female readers since the first books were published in the 1930s, and the movie will pro...