Movies starring Thora Birch American Beauty
Over the years, many films have taken a dark look at the supposedly perfect ideal of a white picket fence, a little house, and a nuclear family. For many, the suburban life is the American dream. For others, however, it can turn into a twisted ni... Dungeons & Dragons
As long ago as the early 1980s, before the Dungeons & Dragons role-playing game entered the mainstream, there was talk of a D&D movie. I can recall being at a gaming convention and listening to E. Gary Gygax, the creator of Dungeons & Dragons, dis... Ghost World
Ghost World could easily be considered an "anti-Hollywood coming of age story". Although it follows the contours of the genre, the path is different enough to make the movie seem fresh, non-formulaic, and occasionally surprising. Of course, for s...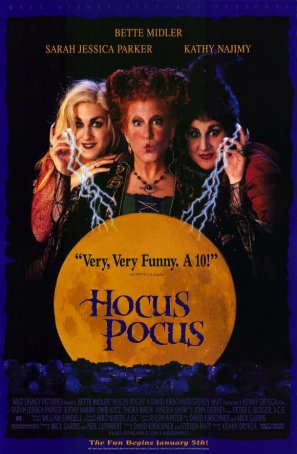 Hocus Pocus
It's 1693 and a trio of witches (Winifred, played by Bette Midler; Sarah, played by Sarah Jessica Parker; and Mary, played by Kathy Najimy) are preparing a spell that will ensure them immortality and eternal youth. However, before the magic is...