Movies starring Valeria Golino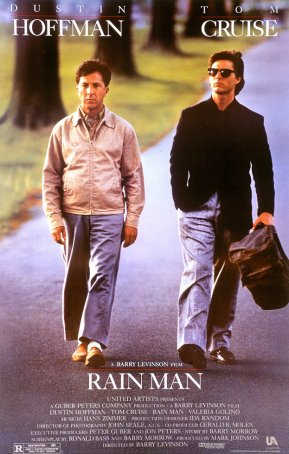 Rain Man
Rain Man is an oddball buddy/road movie that nearly drowns in a tsunami of sentimentality and predictability. An unabashed crowd-pleaser, the 1989 Best Picture Oscar winner has aged poorly, its marginal likability fading like an old Polaroid s... Immortal Beloved
Those who prefer more than a token of historical fact in their biopics may be less-than-enamoured with Immortal Beloved, an erratic look at the life of Ludwig van Beethoven (played by Gary Oldman). Writer-director Bernard Rose is obviously more co... Four Rooms
Four Rooms, a four-segment anthology directed by independent film darlings Allison Anders, Alexandre Rockwell, Robert Rodriguez, and Quentin Tarantino, has to be one of 1995's major disappointments. Perhaps it's the format itself -- twenty minutes...