Movies with cinematographer Andrew Laszlo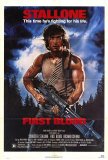 First Blood
When one thinks about Sylvester Stallone, two characters come to mind: Rocky and Rambo. However, while the underdog pugilist is the Italian Stallion's best-loved screen alter-ego, during the '80s, Stallone was more strongly identified with the ex-... Newsies
In 1992, Walt Disney Pictures, riding a wave of euphoria generated by its recent animated successes, The Little Mermaid and Beauty and the Beast, tried to do something that was met by critics with skepticism: revive the live-action musical. Filmm...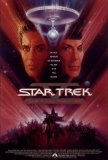 Star Trek V: The Final Frontier
Every long-running movie series is likely to have a bad entry. Star Trek V is Star Trek's. Arriving in theaters when the phenomena was at an all-time high in popularity (TV's Next Generation, having just finished its second season, was an unquali...