Movies with cinematographer Checco Varese
It: Chapter 2
It is sometimes said that there's no such thing as "too much of a good thing." In the case of Stephen King's It, that may not be true. Clocking in at a bloated 170 minutes, It Chapter Two is a full 35 minutes longer than Chapter One an...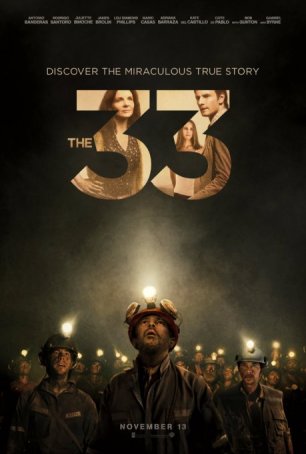 33, The
Some material is inherently better suited to documentary (rather than feature film) treatment. That's the case with The 33, a "based on fact" account of the 2010 Chilean mining disaster that riveted news-watching populations worldwi... Under the Same Moon
It would be easy to get hung up on the illegal immigration issue when discussing Under the Same Moon. Indeed, the filmmakers don't make a secret of their feelings about it; they believe the current policy to be repressive and biased. However, the... Prom Night
Spoilers, I suppose… Sony is releasing Prom Night under their "Screen Gems" imprint. Gems? More like turds. By its nature, the slasher film is not a terribly deep or complicated effort. To be successful, all such a movie needs is a sympath...