Movies with cinematographer Lukas Ettlin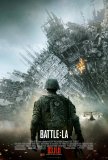 Battle Los Angeles
Perhaps it's a backhanded compliment to acknowledge that, as would-be "event" films about alien invasions go, Battle Los Angeles is superior to both Independence Day and Skyline. Nevertheless, the movie is likely to miss the mark for anyone in sear...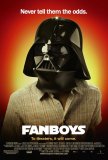 Fanboys
I wish I could be more positive about Fanboys because I understand what the filmmakers are trying to do. Their goal is to provide a Valentine to fanboys and fangirls worldwide - all those who devote themselves to an element of pop culture and ofte...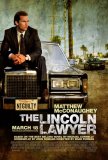 Lincoln Lawyer, The
SPOILER ALERT: This review reveals a key plot element. Although the movie discloses it within the first 40 minutes, there are those who may not want to know about it. Anyone in that category is cautioned not to read past the second paragraph unti... Never Back Down
Strictly speaking, Never Back Down is not a remake, but it might as well be. The premise is familiar: underdog achieves self respect through training with a master then puts it all together for the big fight. Like a pop song suffering from overpl...