Movies starring Chris Marquette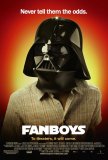 Fanboys
I wish I could be more positive about Fanboys because I understand what the filmmakers are trying to do. Their goal is to provide a Valentine to fanboys and fangirls worldwide - all those who devote themselves to an element of pop culture and ofte... Girl Next Door, The
The Girl Next Door builds up enough good will during its successful first half that we're willing to forgive some of the strange and disappointing convolutions the plot takes us through during the final 45 minutes. There are two primary reasons wh...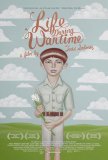 Life During Wartime
In 1998, Todd Solondz's Happiness became one of the most talked-about and controversial indie films of the year - a black comedy that ventured into David Lynch territory to expose the rot underlying the placid exterior of suburbia. At the time, Hap...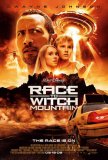 Race to Witch Mountain
Race to Witch Mountain is the latest Disney "made for kids only" effort. It takes all the usual Disney hooks - cute children, a likeable protagonist, lame action and lamer jokes, some special effects, poker-faced bad guys, and an animal - and thro...