Movies with cinematographer Peter Zeitlinger Grizzly Man
2005 has been an uncommonly a good year for documentaries, and Grizzly Man, the latest from acclaimed German director Werner Herzog, does nothing to weaken the field. Grizzly Man is actually three movies in one: a wildlife film about how grizzly b... Rescue Dawn
Rescue Dawn, which transpires in southeast Asia during 1965, makes three things perfectly clear. First, director Werner Herzog is obsessed with the story of Dieter Dengler. Second, Herzog loves making movies about men with a tenuous grasp on sanity...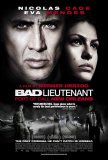 Bad Lieutenant: Port of Call New Orleans
When artistic and marketing impulses collide, you end up with an unwieldy title like Bad Lieutenant: Port of Call New Orleans. Director Werner Herzog's preferred name, Port of Call New Orleans, was deemed unsuitable by producer Edward R. Pressman,...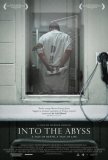 Into the Abyss
Watching Into the Abyss, I had the overwhelming sense that, somewhere along the way, Werner Herzog lost his way. It happens to the best filmmakers, and that's one of the perils of making a documentary - events don't always go where the man behind t...