Movies directed by Terry George Hotel Rwanda
If you're like me, you probably paid little attention to the attempted genocide that occurred during the civil war in Rwanda in the mid-1990s (more than one million people died). I remember reading about it in the papers and occasionally seeing cli... Some Mother's Son
In 1979, when Margaret Thatcher assumed the role of England's Prime Minister, one of her stated aims was to crush the IRA and its associated "terrorism." Her "Northern Ireland Solution", as it became known, included three principles: Isolation, C...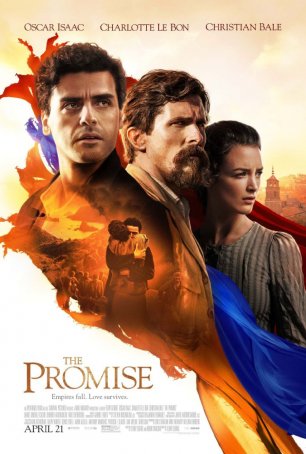 Promise, The
What begins as seemingly an old-fashioned war film set during the waning years of the Ottoman Empire quickly turns into a dark exploration of the Armenian genocide. This litany of atrocities, unknown to many today and denied by the Turkish gov... Reservation Road
It would be interesting to get a psychologist's perspective about why revenge/vigilante (two sides of the same coin) motion pictures are suddenly so popular. From The Brave One to Death Sentence to Before the Devil Knows You're Dead to Reservation ...