Movies with music written by Marcus Miller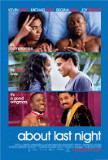 About Last Night
About Last Night, a remake of the 1986 Edward Zwick film which was in turn an adaptation of David Mamet's play, Sexual Perversity in Chicago, manages the difficult task of being faithful to the original while taking things in a new direction. The t... Great White Hype, The
Not since Robert Altman's The Player has a film been this relentless in its satirical attack. The Great White Hype takes the boxing industry and rips it open, displaying the rotting, putrid innards for all to see. There are times when this movie ... I Think I Love My Wife
Upon occasion, cinema can make for strange bedfellows. Consider, for example, I Think I Love My Wife. This relationship comedy marries the sensibilities of French New Wave auteur Eric Rohmer with the youth-friendly, sometimes raunchy humor of Chr...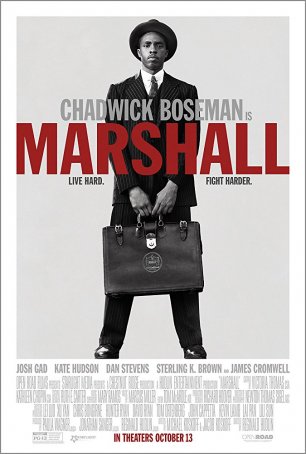 Marshall
The filmmakers behind Marshall understand what it takes to make a successful bio-pic. Instead of using a "greatest hits" strategy that attempts to cram an entire life into two hours, they have targeted a single representative event from th...