Movies with screenplay written by Bruce Feirstein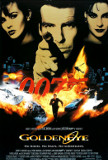 Goldeneye
Like everything else, James Bond (Pierce Brosnan) has had to change for the nineties. The venerable 007, coming off a long hiatus, has taken on his sixth face (the other five being Sean Connery, David Niven, George Lazenby, Roger Moore, and T...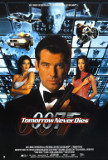 Tomorrow Never Dies
The scrutiny surrounding Tomorrow Never Dies, the eighteenth "official" James Bond film (not counting Casino Royale or Never Say Never Again), isn't as intense as it was around Goldeneye, but the attendant hype is, if anything, even more severe. ...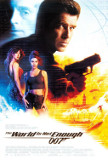 World Is Not Enough, The
Ten years ago, when the second and final Timothy Dalton Bond movie, Licence to Kill, tanked at the box office, it looked like the venerable secret agent had finally run out of gas, driven into the ground by the likes of The Terminator and Rambo. A...