Movies with screenplay written by John Fusco Forbidden Kingdom, The
All fanboys have their dream teams. Forget Obama and Clinton. How about Superman and Spider-Man? (Comic book fans salivated when DC and Marvel combined in the '70s for this super-sized team-up.) Or Schwarzenegger and Stallone? (This was an often... Hidalgo
Disney's Hidalgo, about a late 19th century long distance horse race across the Arabian Desert, is a sporadically entertaining adventure movie that is hampered by poor pacing, a badly focused screenplay, and cheesy special effects. Seabiscuit this...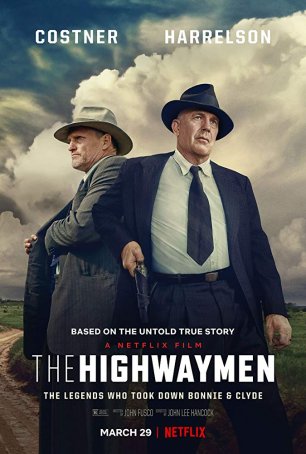 Highwaymen, The
It has taken Hollywood more than fifty years to produce a rebuttal to Arthur Penn's classic Bonnie and Clyde. In the romanticized 1967 gangster film, law enforcement in general and Frank Hamer in particular were portrayed as bumbling up until...