Movies with screenplay written by Mateo Gil Open Your Eyes
Of all the films that emerged from the 1998 Sundance Film Festival, none caused me to ponder, wonder, and puzzle more than Alejandro Amenabar's sophomore feature, Open Your Eyes. Film of this intelligence, audacity, and complexity come along s...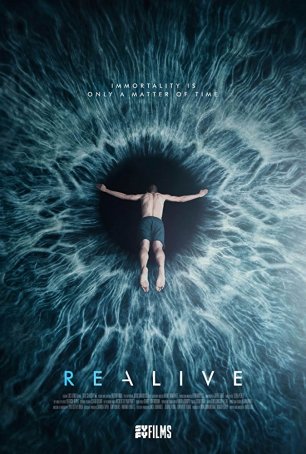 Realive
When it comes to modern science fiction schlock, no TV network is more closely associated with the genre than Syfy. With titles like Megapiranha, Rage of the Yeti, Mongolian Death Worm, and Man with the Screaming Brain dotting the viewing sche... Sea Inside, The
At the age of 26, Ramon Sampedro misjudged the depth of water he was diving into and broke his neck. For the next 29 years, he lived the life of a quadriplegic - one that he considered not worth living. Despite having lost the use of his body bel... Vanilla Sky
Vanilla Sky (the name refers to a painting by Monet) is the quirkily titled American remake of the 1997 Spanish language feature, Open Your Eyes. Like its predecessor, Vanilla Sky is a mind-bending excursion across genres - a warped fairy tale tha...