I, Tonya (United States, 2017)
December 07, 2017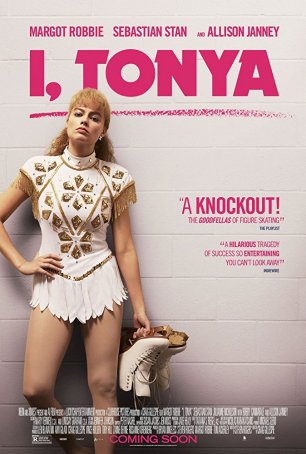 At first glance, I, Tonya might seem to be a darkly comedic satire of tabloid journalism excesses as seen through the prism of one of the 1990s sleaziest headline-grabbing stories. However, the film, as directed by Lars and the Real Girl's Craig Gillespie from a screenplay credited to Steven Rogers, works on a different level, illustrating the tragedy underlying a farrago of criminal incompetence. Margot Robbie's dynamic performance plays into both aspects of the movie – she delivers one-liners with vigor while allowing us to see a character forged in the fires of brutality lit by a self-absorbed mother (Allison Janney) and an abusive husband (Sebastian Stan).
What we remember about the early 1994 incident is straightforward: a group of thugs associated with skater Tonya Harding (Robbie) attacked Harding's chief competitor, Nancy Kerrigan (Catlin Carver), with the goal of breaking her leg. The assault failed in its ultimate goal (Kerrigan's leg was merely bruised), and Harding's potential involvement became tabloid fodder. Any short-term gains, such as Harding's capturing the U.S. title, were soon wiped away and her disappointing 8th place Olympic finish capped a tumultuous career. But in I, Tonya, we get (as Paul Harvey was fond of saying) the rest of the story.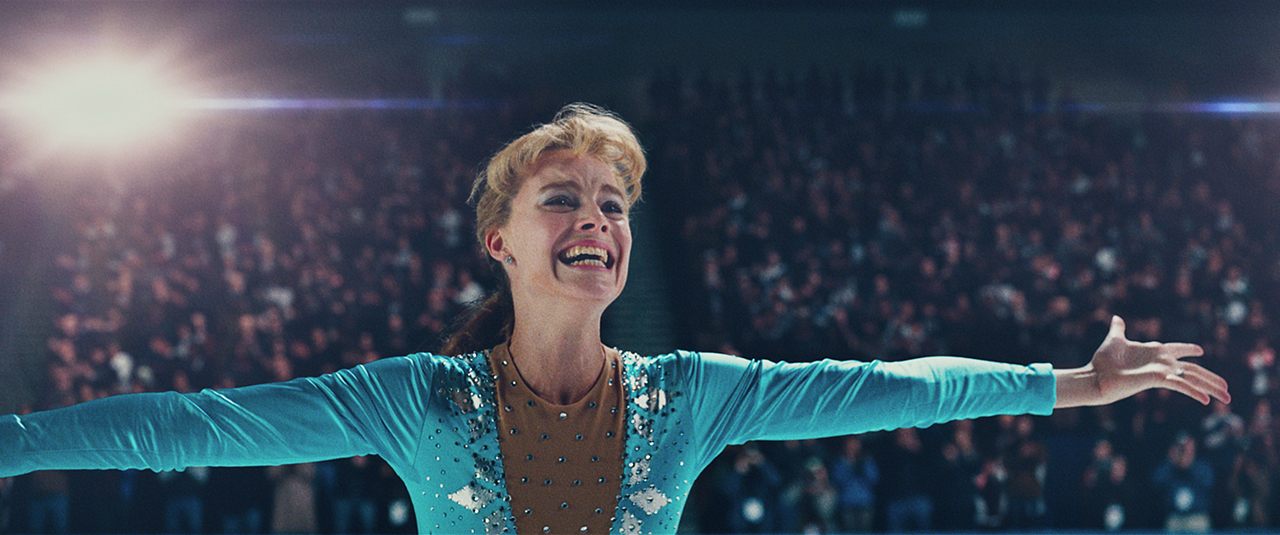 Fair warning: the movie is presented from Harding's perspective and she purportedly was a consultant. Undoubtedly, the story as told from Kerrigan's perspective would have a dramatically different flavor. But I'm reviewing I, Tonya not I, Nancy. The movie shows the building blocks that went into constructing the trailer-trash public personality we came to know as "Tonya Harding." Her mother is a cold monster who drives her daughter using physical coercion and psychological abuse. Her husband, Jeff Gillooly, the architect of the attack on Kerrigan, uses her as a punching bag. In one of the film's most memorable lines, Tonya opines that Kerrigan was hit once and it became a major news story but she (Tonya) was hit daily and no one took notice. Her lower-class, "unwholesome" background is taken into account by the judges when they score her performances. Despite technical excellence on the ice (she was the first female skater to land a triple axel in competition), she is graded on a curve because the profession doesn't want her to be the "face of the sport." They greatly prefer Kerrigan.
Although the surface tone adopted by I, Tonya is breezy and cheeky, there's a lot going on beneath the facade. The faux documentary approach, which allows fourth-wall breaking and razor-sharp asides, allows the movie to jump around a little in time. But, when the screenplay isn't poking fun at various flunkies and their actions, it provides a window into the sad, lonely, affection-starved life of the main character. I, Tonya doesn't court our sympathy so much as it encourages our understanding. No one is going to condone what happened to Nancy Kerrigan and, whether she knew about it in advance or not, Tonya cannot be held blameless, but Gillespie's account argues that there were two victims in this incident.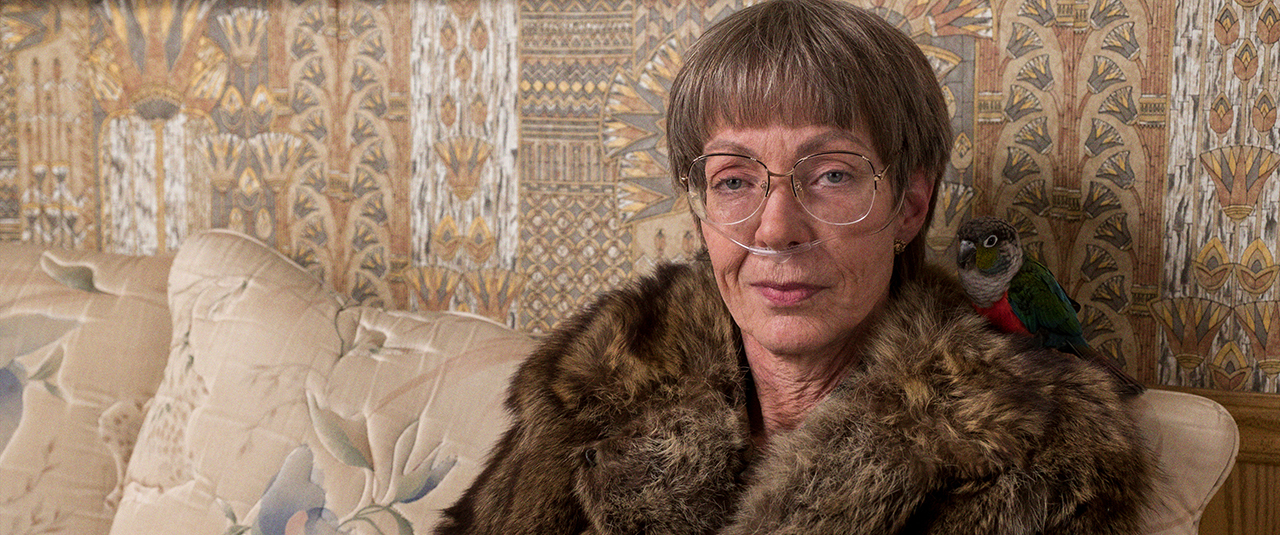 I, Tonya features several standout performances and the makeup/costume corps deserves praise for the transformation of recognizable actors into doppelgangers of their real-life counterparts. Robbie, following in the footsteps of the many dazzling stars who have allowed themselves to be deglamorized when demanded by a role (often while in pursuit of an Oscar nomination), embodies Harding – heart, soul, and profane mouth. Robbie's performance is on a level where I wouldn't quibble with any awards acknowledgements. In the supporting category, Allison Janney's interpretation of Tonya's mother is so terrifyingly real that it's impossible not to be mesmerized and horrified that such a woman could exist. Mommy Dearest, anyone? Finally, Sebastian "The Winter Soldier" Stan is a mirror image of the real Gillooly.
Black comedies are difficult to do right, in large part because the tone becomes a high-wire act between pathos and humor. I won't argue that Gillespie always finds the perfect balance and there are those who will argue that Tonya's character comes across as whitewashed. However, although curiosity about "the incident" may draw us to the film (something openly acknowledged during one of the fourth wall-breaking voiceovers), I, Tonya holds our interest by exposing the falseness and commercialism of Olympic-level skating competitions and illustrating how the perseverance shown by Tonya is perceived not as an asset but a character flaw. The film's strength is that it does more than simply make us laugh.
---
I, Tonya (United States, 2017)
---

Three...better movies of this genre
worse movies of this genre
Three...better movies of Margot Robbie
worse movies of Margot Robbie
Three...better movies of Sebastian Stan
worse movies of Sebastian Stan
Three...better movies of Allison Janney
worse movies of Allison Janney