Movies starring Sebastian Stan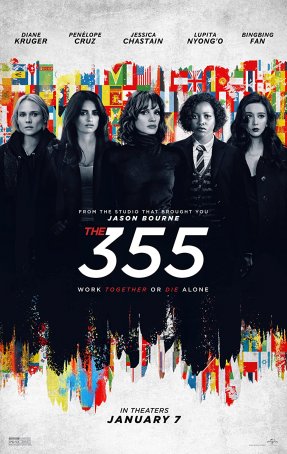 355, The
The spy movie category isn't so sparsely populated that the arrival of a mediocre entry like The 355 is going to excite anyone. Notable exclusively for having a quintet of female leads, the movie resides somewhere above Ocean's 8 and below...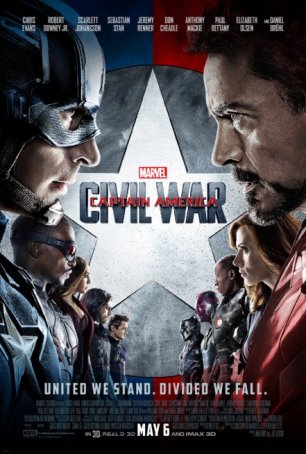 Captain America: Civil War
Spoiler Alert! Nothing overt but I hint at some plot developments that some readers may not want to know about until after they've seen the movie. Depends on your concerns about a "virgin movie-going experience." Despite the name...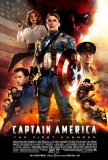 Captain America: The First Avenger
It's fair to say that superhero saturation has set in. Not many years ago, every cinematic version of a comic book protagonist's adventures was awaited with baited breath. Now, because of an unceasing and sometimes careless flood of such titles, ma...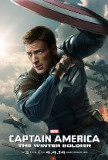 Captain America: The Winter Soldier
Captain America: The Winter Soldier represents the first film from Marvel Studios since The Avengers to capture the true superhero spirit: plenty of derring-do, action, adventure, and an ending that doesn't fall apart. A sequel to 2011's Captain Am...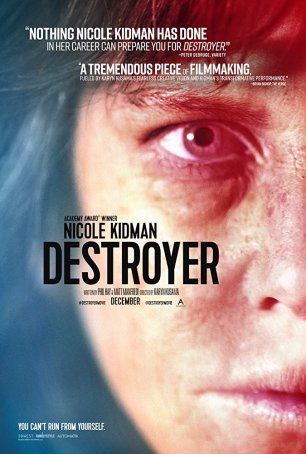 Destroyer
Destroyer could earn Nicole Kidman some consideration for an Oscar nomination and the gritty neo-noir storyline about obsession, guilt, and betrayal is worthwhile for those who appreciate the genre, but the movie seems destined to be lost in t...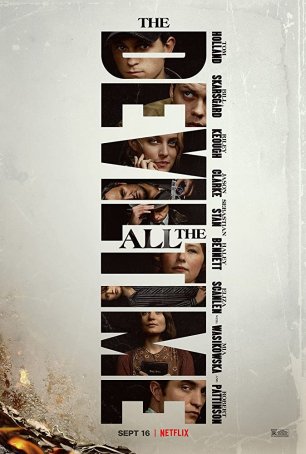 Devil All the Time, The
I love the beginning – the sense of time and place. Part of this has to do with the introductory voiceover narration (provided by the writer of the novel, Donald Ray Pollock, whose intonation has all the right qualities for this job). Part o...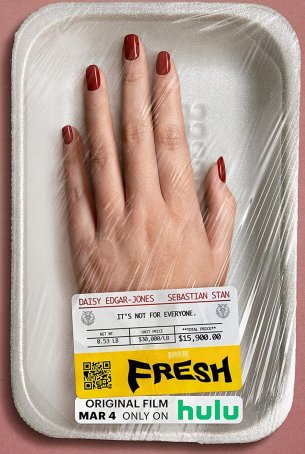 Fresh
Spoiler Alert: When it comes to a movie like "Fresh," there's a legitimate question of what constitutes a spoiler. A lot of it depends on how much a reader knows about the film prior to reading the review. Anyone who has been paying atte...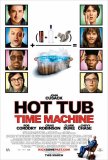 Hot Tub Time Machine
In the case of Hot Tub Time Machine, the title is arguably more inventive than the movie. An attempt to flavor The Hangover with a little Back to the Future, this film argues that what happens in the '80s stays in the '80s, but does so with middli...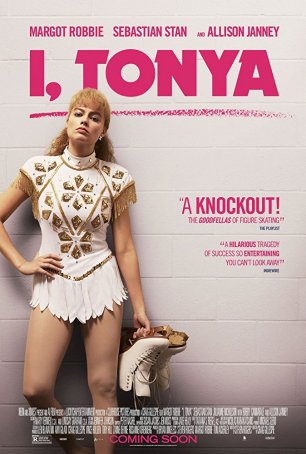 I, Tonya
At first glance, I, Tonya might seem to be a darkly comedic satire of tabloid journalism excesses as seen through the prism of one of the 1990s sleaziest headline-grabbing stories. However, the film, as directed by Lars and the Real Girl's C...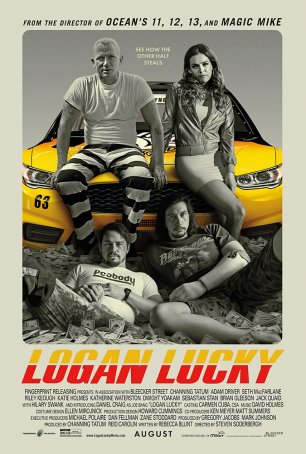 Logan Lucky
In 2013, after making Side Effects, Stephen Soderbergh announced his retirement from feature filmmaking. Over the next few years, he kept busy, primarily as the main creative force behind the TV series The Knick, which he directed, executive p...