If Beale Street Could Talk (United States, 2018)
December 15, 2018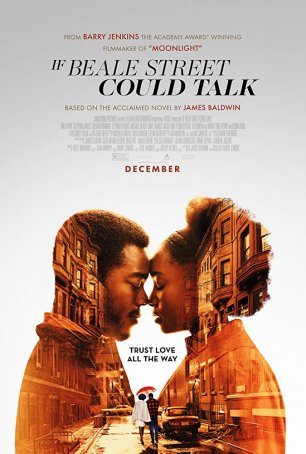 Rarely is New York merely a setting in a movie. Whether big, bright, and garish or dark and dingy, the city more often serves as a background character. And, although the New York of a Woody Allen film couldn't be more different than the one in Barry Jenkins' If Beale Street Could Talk, there's a kinship in how the streets and buildings function. Despite universal themes, this movie couldn't have taken place anywhere except The Big Apple in 1973. That's when James Baldwin wrote the novel and that's where Jenkins' adaptation sets it.
Two years ago, Jenkins' Moonlight surprised pundits with its Oscar surge. Warren Beatty's slip notwithstanding, the film won Best Picture, forever changing how Jenkins was perceived within the industry. Bringing the same delicate control of time, place, and characters to his latest endeavor, Jenkins has honored Baldwin's prose by converting the words into visual cues. The characters remain intact and the brutally honest themes – a raw illustration of why "Black Lives Matter" isn't a racist slogan but a plea for equality – stand alongside the film's drama. Some might view this as a political movie (perhaps even Jenkins) but it's also very much a tale of love, survival, and humanity.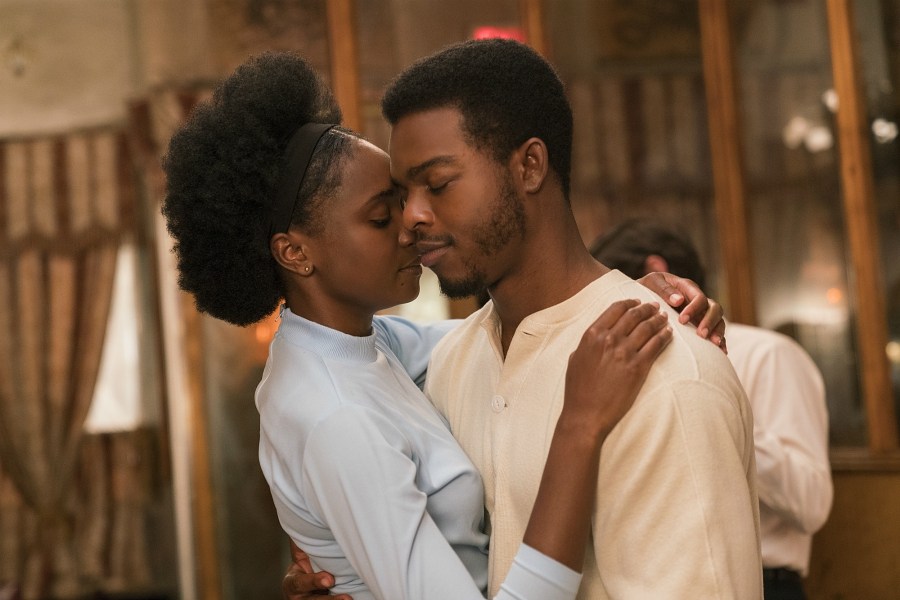 If Beale Street Could Talk is narrated by Kiki Layne, who plays the 19-year old protagonist, Tish Rivers. Her boyfriend and the father of her unborn child, Fonny Hunt (Stephan James), has been incarcerated for a rape he didn't commit. Jenkins makes it clear from the outset that Fonny is innocent beyond a reasonable doubt – a racist cop and a brutalized woman without a clear memory of the event conspire to put an innocent man behind bars. When Tish announces the "good news" of her pregnancy to her mother, Sharon (Regina King), father Joseph (Colman Domingo), and sister Ernestine (Toyonah Parris), there is happiness. The same feelings of joy aren't embraced by Fonny's family, however. His dad, Frank (Michael Beach), is thrilled but his holy-roller mothers and sisters see only sin and the product of a lustful lack of self-control. Meanwhile, despite the best efforts of a white lawyer (Finn Wittrock), an acquittal seems like a distant, elusive dream. This is a world where Atticus Finch is fictional and plea bargains are the only realistic way to avoid the hammer of a mostly-white jury.
If Beale Street Could Talk spends as much time in the past as in the present. Although Tish and Fonny's current circumstances are a challenge, their past offers a view into a touching and true romance: two kids brought up together who have adored each other since childhood. Their pairing is as natural as breathing. They have sex and plan to move in together and get married. All of this is derailed when a woman is brutalized and a cop with a vendetta against Fonny uses the opportunity to settle a racially-charged score.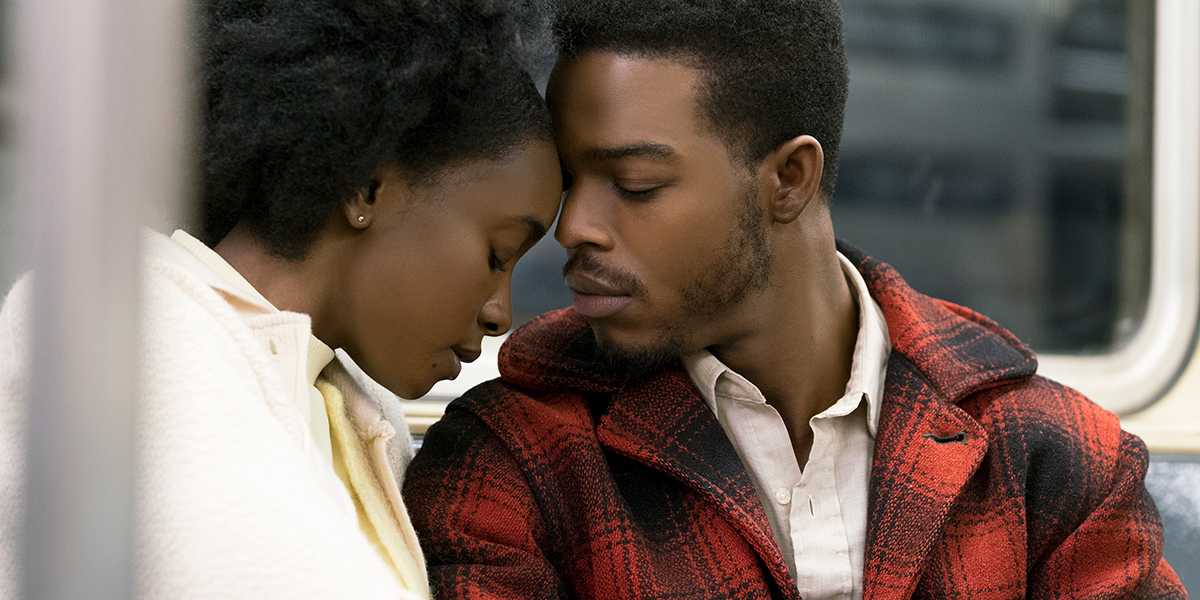 Like any well-made movie with a strong social conscience, If Beale Street Could Talk fills the viewer with a sense of righteous indignation that any person (regardless of color or sex) could be subjected to such injustice. The film sketches out Fonny as a good, hard-working man – a likely role model for a child whose position as the "head of a family" will be curtailed by years in prison. As they discuss what can be done, Joseph and Frank offer a candid perspective of what it means to be an impoverished black man in a white man's world.
The film's ensemble cast provides a case study in unforced, emotionally powerful acting. Outside of the nameless cop, there are no villains here. Newcomer Kiki Layne, making her feature film debut, brings a mixture of sweetness and strength to Tish – a stand-by-her-man woman who offers a measure of her resolve to her boyfriend, fights for his rights, and carries their child. Stephan James, who played Jesse Owens in the 2016 film Race, portrays Fonny as accepting his bleak reality without surrendering to despair (in large part because of Tish's stable support). Effective support is provided by the reliable Regina King and veteran character actor Colman Domingo, who has a history of appearing in movies with strong anti-racist messages.
Perhaps the thing one notices at first when reading If Beale Street Could Talk is the sense of voice. It's a first-person story told through Tess' eyes. In adapting the book, Jenkins' captures not only the essence of the character but the ability for her to own the story. And, as grim as the circumstances are at times, the movie rejects self-flagellation. The sense of pragmatism and optimism never fades and we're left with images and memories that are more about the enduring power of love than the oppressive force of injustice. Jenkins' follow-up to Moonlight is as worthy of note as his Oscar-winning film.
---
If Beale Street Could Talk (United States, 2018)
Ranked #10 in Berardinelli's Top 10 of 2018
---

Three...better movies of this genre
worse movies of this genre
Three...better movies of Kiki Layne
(There are no more better movies of Kiki Layne)
worse movies of Kiki Layne
(There are no more worst movies of Kiki Layne)
Three...better movies of Stephan James
(There are no more better movies of Stephan James)
worse movies of Stephan James
(There are no more worst movies of Stephan James)
Three...better movies of Regina King
(There are no more better movies of Regina King)
worse movies of Regina King