Shang-Chi and the Legend of the Ten Rings (United States, 2021)
September 01, 2021
Note: I consider this review to be "spoiler-lite." Although there are no overt revelations of things that can't be learned by scanning published cast lists or watching the trailer, if you don't want to know anything about the movie, come back to this review after you've seen the movie…
With the Infinity War cycle concluded, the time has come for Marvel to turn its attention to the next long-burn story arc. While the purpose of Black Widow was primarily to tie up loose ends, Shang-Chi and the Legend of the Ten Rings represents the next step forward. A few familiar faces show up in supporting roles but, for the most part, this movie features new characters, a new aesthetic, and a different way of doing things. During Shang-Chi's first half, this feels more like an old-fashioned martial arts tale than a superhero saga. Unfortunately, the film's final hour loses much of that originality in order to conform to the multiverse in which it is set.
Some have argued that Shang-Chi does for Asian cultures what Black Panther did for heroes of color. There's some truth to this but Black Panther featured a stronger story, resulting in an overall better motion picture. The decision to give Shang-Chi a stand-alone film (something that has actually been in the planning stage for nearly two decades) at this time is a testimony to Marvel's evolving sensibilities regarding diversity. When The Avengers reached the screen a mere nine years ago, five of the seven principals were white men (the others were a white woman, Black Widow, and a black man, Nick Fury). The next time around, things are going to look different. Movies like Black Panther and Shang-Chi are breaking down barriers while providing stories and characters everyone can relate to.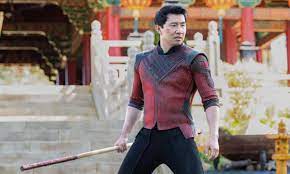 Shang-Chi represents a number of firsts (beyond the obvious): the first action film for Hawaiian-born director Destin Daniel Cretton (whose best-known previous effort was 2019's Just Mercy), the first major role for Simu Liu, the first English-language role for veteran actor Tony Leung, and the first superhero movie for Awkwafina. By setting most of Shang-Chi in a small, isolated corner of the MCU, the filmmakers are able to establish the film almost as a stand-alone. Two supporting characters who have previously appeared in Marvel movies help to form a bridge. There are also cameos and references in the dialogue.
Fight scenes feature a strong injection of martial arts. Unfortunately, this isn't Jackie Chan-style fighting, where the star literally takes his lumps (and, alas, there's no mid-credits series of messed-up moves and stunt misfires). Computer-enhancement makes it difficult to say how much of the athleticism belongs to the actors and how much is the result of 0's and 1's. While the presence of Michelle Yeoh in the cast calls to mind Crouching Tiger, Hidden Dragon, the surreal ballet of wi-fu has been supplanted by e-fu. Still, it's fun to see characters fighting in a different manner than what we typically get in a superhero movie. (Eventually, there are monsters and energy blasts, but thankfully that's not until late in the proceedings.)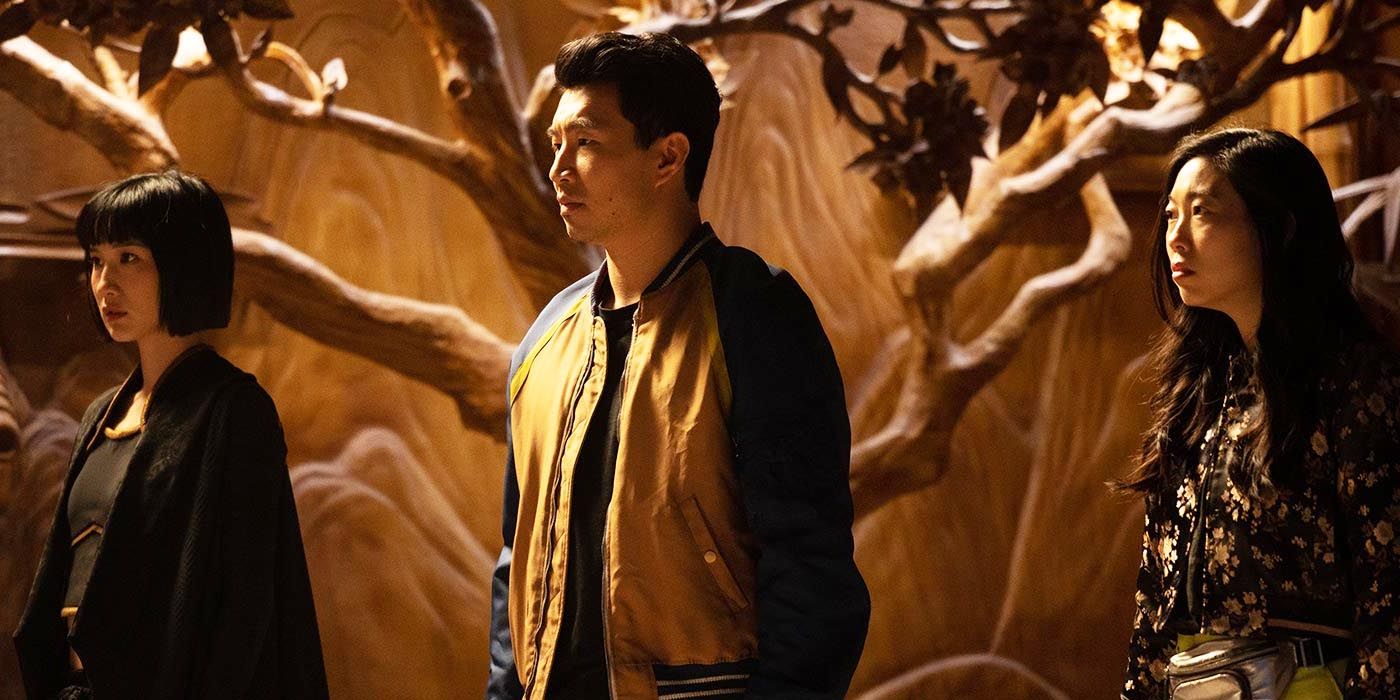 The movie begins with a prologue that provides a meet-cute between the power-hungry Wenwu (a.k.a. "The Mandarin", played by legendary Chinese actor Tony Leung) and his future wife, Jiang Li (Fala Chen). Jiang defends her home from invasion by besting Wenwu in a martial arts battle. Soon thereafter, they are married and have two children: Shang-Chi and his younger sister, Xialing. The next time we meet Shang-Chi (Simu Liu), he's a hotel valet in San Francisco, hanging out with his best friend, Katy (Awkwafina) and trying his best not to do or be anything special. His time of anonymity runs out, however, when an assassin (Florian Munteanu) comes calling. After an epic battle on a runaway bus (easily the film's standout action scene), Shang-Chi realizes that his sister (Meng'er Zhang), whom he hasn't seen in a decade, is in danger. Following a clue to her whereabouts, he boards a plane bound for Macau with Katy in tow. This trip leads to more fights, including one on a skyscraper's scaffolding, and culminates in Shang-Chi's long-delayed reunion with Wenwu.
Technically, this is an origin story but it doesn't feel like one. The father/son dynamics are well-realized and the MCU does what it's best at by enveloping the primary antagonist in shades of gray. (As was the case with Thanos, there's more at work here than a megalomaniac on a power trip.) Motivations are suitably complex. The only reason the cookie-cutter, by-the-book ending is at all disappointing is because many of the earlier elements pointed to something less predictable.
It's hard to evaluate the martial arts sequences because (a) I'm not an expert on the genre, (b) computer manipulation can make any act seem awe-inspiring (one of the hooks for the best "kung fu" movies was that they depicted unbelievable stunts that were real), and (c) the restrictions inherent in the PG-13 rating limit the level of violence to cartoonish fakery. Still, as long as one isn't expecting an old school John Woo movie, they're sufficiently entertaining in their own right and two of the sequences are near-masterpieces of action and tension.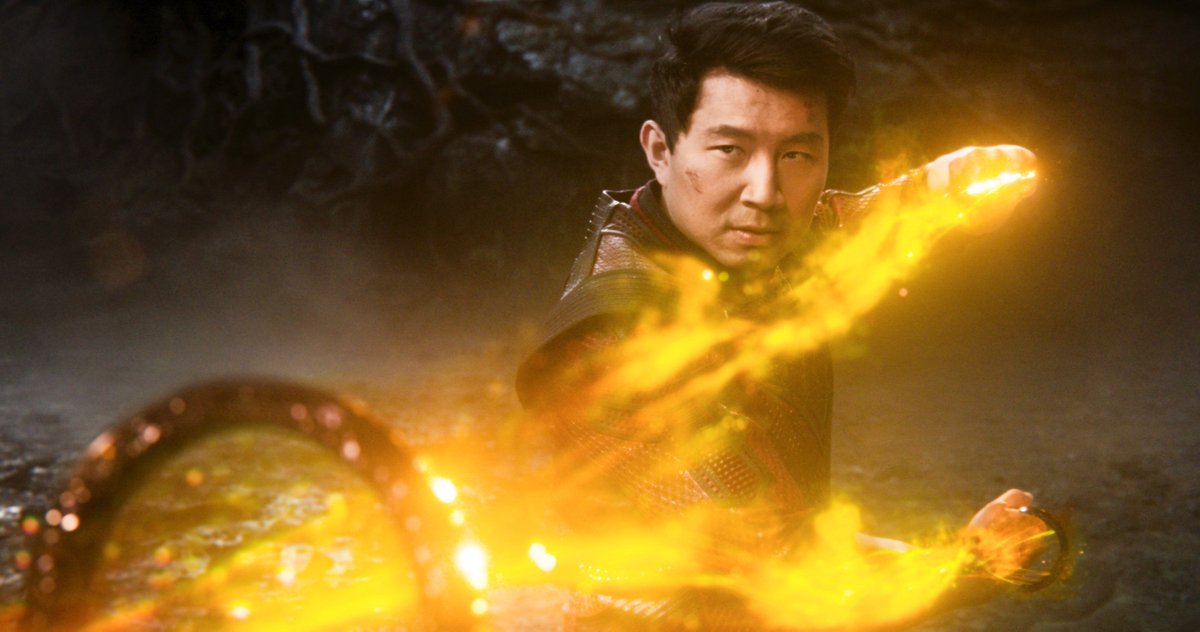 Relative motion picture unknown Simu Liu has room to grow. He's a little like Christopher Reeve in Superman – not always the best actor on screen but always exuding a presence. Awkwafina makes for a likable sidekick/love interest – her delivery of dialogue is at least as deadly as her aim with a bow and arrow. For me – and many who have some experience with world cinema – the real stars of Shang-Chi are Michelle Yeoh and Tony Leung. Yeoh is known to mainstream audiences but Leung has spent decades being exposed to American viewers only through art-house productions. The gravitas he brings to Wenwu gives the character added dimensions. The film's other high-profile name is Sir Ben Kingsley, who is on hand primarily for comic relief (how often can that be said of the man who once played Gandhi) and to tie up some loose ends vis-à-vis Iron Man 3.
As a stand-alone movie with no connections to anything else, Shang-Chi is an engaging piece of comic book art. It remains to be seen how it will fit into Marvel's overall plan. We get hints of where things might be going (as always, stay after the credits start rolling) but it will take a few more movies before the pieces start falling into place. But, as the MCU emerges from the long shadow of the Infinity Saga, the newest members of the ever-growing ensemble make a compelling case for belonging among the candidates for the next iteration of The Avengers.
---
Shang-Chi and the Legend of the Ten Rings (United States, 2021)
---

Three...better movies of this genre
worse movies of this genre
Three...better movies of Simu Liu
(There are no more better movies of Simu Liu)
worse movies of Simu Liu
(There are no more worst movies of Simu Liu)
Three...better movies of Awkwafina
(There are no more better movies of Awkwafina)
worse movies of Awkwafina
Three...better movies of Meng'er Zhang
(There are no more better movies of Meng'er Zhang)
worse movies of Meng'er Zhang
(There are no more worst movies of Meng'er Zhang)