Movies starring Audrey Tautou Amelie
Years ago, while watching Delicatessen (in 1992) and The City of Lost Children (in 1995), I wondered which of the co-directors, Jean-Pierre Jeunet or Marc Caro, was more responsible for the films' quirky tone and striking visual style. Although Ca...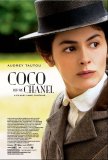 Coco before Chanel
One could make a cogent, compelling argument that no individual had a bigger impact on the 20th century fashion industry than Coco Chanel. Larger than life in both image and influence, she shaped the way women dressed from the Flapper era until he... Da Vinci Code, The
Perhaps a better title for The Da Vinci Code might be Much Ado about Nothing. When you boil away the hype and hysteria, all that remains is a pedestrian murder mystery that isn't sufficiently challenging or scandalous to raise anyone's hackles. I...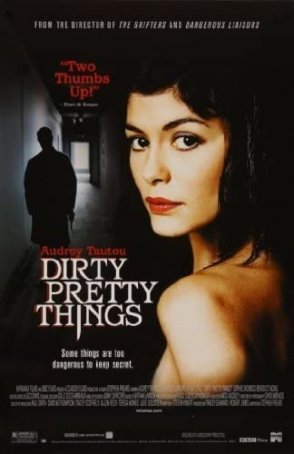 Dirty Pretty Things
It is often said that America is a "melting pot." Judging by director Stephen Frears' unconventional portrait of life in London, the U.K. is just as much a bubbling cauldron as its former colonies. Since the 20th century, every major city acro... He Loves Me, He Loves Me Not
Note to readers: This review contains spoilers. I have taken care not to reveal all of the movie's secrets, but anyone who has not seen He Loves Me, He Loves Me Not and wishes to be surprised by every aspect of the picture would do better to read t... Very Long Engagement, A
A Very Long Engagment is Jean-Pierre Jeunet's follow-up to his international success, Amelie. However, despite the return of elfin star Audrey Tautou, this is nothing like a sequel. Based on the novel by Sébastien Japrisot, A Very Long Engagment...