Movies starring Don Mckellar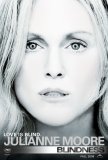 Blindness
It has been said that one of the greatest fears expressed by human beings is to be suddenly struck blind - plunged into a blankness into which sound but no light can penetrate. Imagine this happening not to one person but to an entire population. ... eXistenZ
eXistenZ, the latest from iconoclastic director David Cronenberg (Crash, Dead Ringers, The Fly), looks at the dangers of virtual reality. The movie seems to have been designed as a cautionary tale, and, as such, contains elements of pointed satire... Exotica
It's difficult to explain the full range of emotional impact caused by Exotica. The latest offering from Canadian film maker Atom Egoyan (Family Viewing, The Adjuster) is as beguiling as it is baffling. Not until the final scene does everything f...