Movies starring Edward James Olmos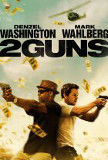 2 Guns
Fast pacing and a high energy level can cover a lot of sins, and nowhere is that more evident that in 2 Guns. The storyline contains some ridiculous elements and the climax is more like a coalescence of chaos than a legitimate conclusion, but it so... Blade Runner
Spoiler Alert: This review freely discusses elements from throughout the movie's plot. Those who have not seen the movie and don't want to know about things in advance are encouraged to return after having seen the film. In the nearly 25 years ...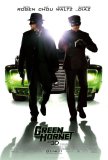 Green Hornet, The
Seen in standard (non-IMAX) 3-D. After several years of minimal screen presence, superheroes are coming back to multiplexes in 2011 with a vengeance. First out of the starting gate is Michael Gondry's re-imagination of The Green Hornet, a proper... My Family
My Family, the portrait of a Mexican-American family living in East Los Angeles, boasts a series of distinguished thematic antecedents, including Francis Ford Coppola's The Godfather and Zhang Yimou's To Live. Here, as in the 1972 gangster saga, t... Selena
Going into Selena, I didn't know or care much about the life of the late Tex-Mex singer, whose death in 1995 came just as she was attempting to break into the mainstream American pop market. As far as I was aware, Selena's tragic end was just anot...