Movies starring Eli Wallach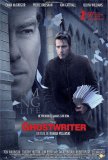 Ghost Writer, The
The Ghost Writer is a reminder that, regardless of his real-life problems, Roman Polanski can still craft compelling thrillers. This isn't Chinatown, but it doesn't need to be. Based on the novel The Ghost by Robert Harris, it's a fictional tale ... Godfather Part III, The
Eighteen years after the first screenings of The Godfather, the long-awaited third and final chapter reached theaters. That it proved unable to fulfill expectations was a predictable - if somewhat disheartening - result, given the sixteen year bui... Holiday, The
The Holiday is no vacation. Sloppy writing, an overindulgent editor, and poor casting have taken an intriguing premise and transformed it into an uneven mess. The movie follows the lives of two women at Christmastime who trade houses. One story,...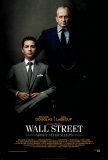 Wall Street: Money Never Sleeps
There are times when iconic characters should be left alone to bask in the glory of a single appearance and, unfortunately, that's the case with Gordon Gekko. The supremely charismatic, magnetically villainous central figure from Oliver Stone's 19...