Movies starring Francois Cluzet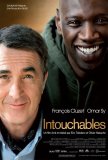 Intouchables, The
At the beginning of The Intouchables, a caption informs us that this is "based on a true story." The Intouchables is a very good film - uplifting, funny, heartwarming, etc. - but its strengths are unrelated to the degree (or lack thereof) of factua...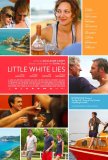 Little White Lies
Little White Lies replicates the experience of going on a two week summer vacation with a group of self-absorbed Parisians. At times, it's amusing. At times, it's tragic. At times, it's romantic. But, like many vacations, it's way, way too long. Al...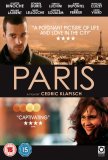 Paris
The characters forming the framework of Paris could live and breathe in any city across the world, but the location in which Cédric Klapisch's tale unwinds is integral to the fabric of the movie. Like Woody Allen and New York, Klapisch allows his...