Movies starring Fred Willard American Wedding
The summer of bad sequels finally has an entry that can boast being noticeably better than its immediate predecessor: American Wedding. The third entry into the American Pie series, this movie is a vast improvement over the tired and uninspired Am... Anchorman
There was a time, long before cable and VCRs, when live local news was one of the biggest commodities television stations had to sell. During this era, news anchors were judged far less by their journalistic skills than by their ability to convey ... Epic Movie
When did this sort of movie stop being funny? Parodies with so-called "saturation humor" used to be reliable - rarely memorable but typically good for 90 minutes of enjoyable, disposable cinema. At some point, however, the jokes lost their zing, ... For Your Consideration
When you think of Christopher Guest, the first thing likely to spring to mind is fake documentaries. He has made his reputation in the arena. From This Is Spinal Tap (which he co-wrote but did not direct) to A Mighty Wind, Guest has turned his came... Waiting for Guffman
Thirty minutes into Waiting for Guffman, my stomach hurt from laughing. Like some of the most brilliant comedies of recent years -- Clerks, Living in Oblivion, and Flirting with Disaster, to name a few -- Waiting for Guffman reminds us of the true...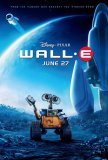 WALL-E
Put simply, WALL-E is about as charming as movies get. In an animated marketplace where everything is starting to look and feel the same, WALL-E stands out because it exhibits a unique identity without losing its appeal to viewers of all ages. It...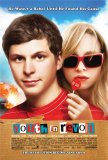 Youth in Revolt
From the beginning, it's apparent that there's something "off" about Youth in Revolt. It's not that the film is fatally flawed, but the tone is uneven, the satire is blunt, the comedy rarely generates more than feeble laughs, and the lead characte...