Movies starring Greg Cruttwell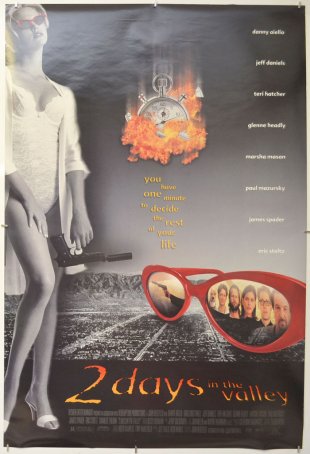 2 Days in the Valley
If this is what it's really like to spend a couple days in the San Fernando Valley during the hottest time of the year, then, like W.C. Fields, I'd rather be in Philadelphia. Actually, for a movie that's so precise about time (one of the char... George of the Jungle
I suppose there are a lot of Generation Xers who harbor a certain fondness for the old TV cartoon George of the Jungle, which ran on Saturday mornings in the late '60s and early '70s (apparently, there were only 17 episodes produced, but they w... Naked
Mike Leigh has always been known as a creator of exceptional, insightful character studies. Often, his films do little more than trace activities in the life of a person or persons over a several-day period. However, whereas comedies such as Life...