Movies starring Gretchen Mol 3:10 To Yuma
Once upon a time, the Western served the function that currently resides within the purview of Science Fiction: use an allegorical approach to explore themes and ideas that might not fit well within the scope of a traditional motion picture. It ha...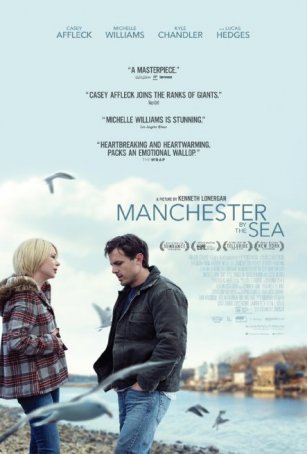 Manchester by the Sea
For a small percentage of people, grief can be a catalyst. For most of us, however, it's a paralyzing force that threatens to entomb us in a coffin of sorrow and despair. Most movies, in attempting to depict this, fall into an abyss of melodram... Notorious Bettie Page, The
The Notorious Bettie Page is one good looking movie about one good looking dame. It tells of the career of '50s pin-up queen Bettie Page (Gretchen Mol), who was the object of countless masturbatory fantasies in the pre-Playboy era. Despite being a ... Puccini for Beginners
Puccini for Beginners has a lot less to do with opera than it has to do with a sit-com view of life in the Big City. Not that the approach is inherently bad, and director Maria Maggenti has fashioned a reasonably entertaining movie that borrows he... Ten, The
The Ten is a comedy about the unlikeliest of subjects: The Ten Commandments. When I use the term "comedy," I do so loosely. This is one of those films where the humor is of the hit-and-miss variety, and it misses more often than it hits. The jok...