Movies starring Iben Hjejle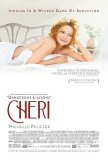 Cheri
Watching Cheri, I felt like someone had turned back the clock by about 15 years. The early-to-mid-1990s were a fertile time for literate, lavish adaptations of period piece literature, with frequent destinations being Europe between the early-1800...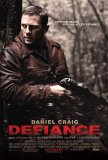 Defiance
For some reason, the Nazis are popular during the holiday season of 2008. They occupy central positions in Valkyrie and Good, flitter around the periphery of The Reader, and are rarely seen but very much present in Defiance. Edward Zwick's adapta...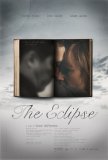 Eclipse, The
Although The Eclipse is technically a horror film, dealing as it does with issues of the supernatural, it has the heart of a romance and the tone of a drama. It's slow, thoughtful, and melancholy - at times seeming to forget that a ghost story is ... High Fidelity
Even in his early roles, like a supporting part in John Hughes' Sixteen Candles and the male lead in Rob Reiner's delightful The Sure Thing, there was something idiosyncratic about John Cusack's work. Recently, however, this quality has become mor... Mifune
It's refreshing to see a movie in which there are no special effects, no camera tricks, and no incidental music to strum on a viewer's emotional strings. These are some (but certainly not all) of the tenets of Dogma 95, the much-ballyhooed "cinema...