Movies starring Jesper Christensen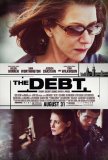 Debt, The
Watching The Debt, I was reminded of how entertaining a well-executed Cold War thriller can be. Although elements of this movie, based on the 2007 Israeli film Ha-Hov, have a kinship to Steven Spielberg's Munich, the overall thrust is more in line ...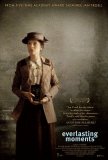 Everlasting Moments
A moment frozen in time through the lens of a camera - that's one of many images director Jan Troell uses to cement the foundation of his new period piece, Everlasting Moments. The chronicle of a woman who lived and died in the early part of the 2... Interpreter, The
The Interpreter is a cut above the average politically-based thriller. Although the events depicted in the film are fictional (as is the country in which some of the action transpires), they bear a more-than-passing resemblance to incidents that h...