Movies starring John Heard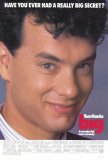 Big
Big came out of nowhere during the summer of 1988 and captured universal raves. More than two decades later, despite indications of dating, it remains a popular motion picture, in large part because it's one the few "body swap" movies - a popular ... Great Debaters, The
It's one thing to tell people about the wounds in the fabric of this country that the Civil Rights movement attempted to repair; it's another thing to show them. Unfortunately, too many films made about racism during the first two-thirds of the 20... Guardian, The
There's nothing in The Guardian that audiences haven't previously been exposed to ad nauseam. Take a little of An Officer and a Gentleman and a little Top Gun and throw in some waves and underwater sequences, and you have The Guardian - only with ...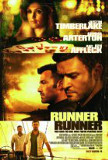 Runner Runner
Runner Runner contains elements that, if properly nurtured and presented, could form the basis of a compelling film noir. Unfortunately, director Brad Furman is less interested in developing characters and building tension than he is in shaking the...