Movies starring Nick Swardson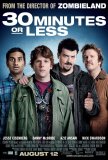 30 Minutes or Less
It would be possible to form a tragedy from the background inspiration of Ruben Fleisher's 30 Minutes or Less, but the filmmakers have not traveled that route. Instead of fashioning a heartbreaking tale about greed and inhumanity, Fleisher has app... Grandma's Boy
For those who think reviewing films is easy and fun, I offer Grandma's Boy as my rebuttal. That's 96 minutes (plus travel time) and $6.00 (matinee price) that I'll never get back, no matter what I write here. Legal theft. This is one of those mov...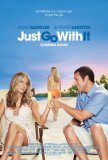 Just Go with It
The experience of sitting through Just Go with It, Adam Sandler's umpteenth comedy directed by good buddy Dennis Dugan, is akin to watching a bad sit-com that never ends. With some TV shows, commercial breaks provide welcome relief from the monoton...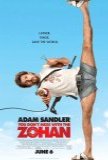 You Don't Mess with the Zohan
Watching You Don't Mess with the Zohan is a little like watching an episode of the TV show of which Adam Sandler is an alum: Saturday Night Live. Zohan feels like an extended collection of skits tied together by a flimsy umbrella story. It feature...