Movies starring Robert Davi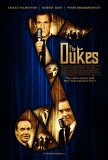 Dukes, The
In recent years, I have complained about the inability of movies to close strongly. Numerous films with promising beginnings and middles have fallen apart at the end. Thankfully, that's not the case with The Dukes, where a satisfying final half-h...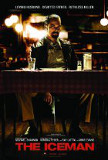 Iceman, The
The Iceman offers a chronological view into the life of its title protagonist... and what a life it is. Based on the book The Iceman: The True Story of a Cold-Blooded Killer by Anthony Bruno, director Ariel Vromen's film presents a slightly fiction...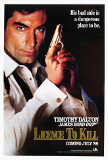 License to Kill
By 1989 and the release of Licence to Kill, James Bond had a lot of competition in the action genre. With so many higher-profile contenders (like Batman) in the arena, 007's popularity hit an all-time low. Audiences seemed less inclined to see th... Showgirls
In 1990, the MPAA introduced the NC-17 rating to provide an outlet for legitimate adult fare -- non-pornographic motion pictures with content deemed too strong for the under-17 crowd. The first movie released with an NC-17 was Henry and June...