Movies starring Terry Kinney Devil in a Blue Dress
It seems that in a period detective story, it's a prerequisite for the main character to narrate the proceedings. In Devil in a Blue Dress, writer/director Carl Franklin apparently intended this conceit as a tribute to the Dashiell Hammett/Raymond... Fly Away Home
Let me say up front that I have never been especially fond of Canadian geese. Sure, they're cute when they're young, but they are long past the adorable stage when they first take to the air. Now that I've made that admission, you might be surpri...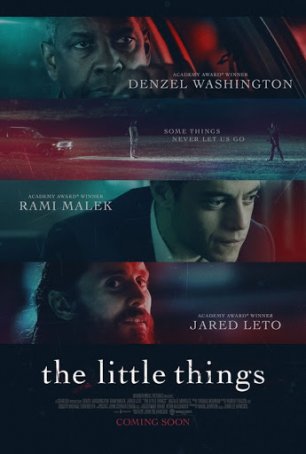 Little Things, The
The biggest thing The Little Things has going for it is that it's not a run-of-the-mill mystery/thriller. The most significant potential problem, especially with respect to mainstream acceptance, is the ambiguity of the resolution. Some view... Save the Last Dance
Save the Last Dance, a movie about finding salvation on the dance stage, takes a little Pygmalion, a little Romeo and Juliet, and a lot of formula, wraps them up with a neat bow, and delivers a passably entertaining package. The film stumbles not ...