Movies starring Wendi Mclendon-Covey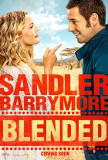 Blended
Certain expectations accompany any Adam Sandler film, although expectations have morphed over the years as Sandler has aged and attempted to broaden his target audience. Many of his best films, such as Paul Thomas Anderson's Punch Drunk Love, have ...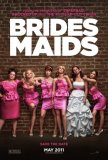 Bridesmaids
One of the positive qualities often attributed to movies in which Judd Apatow claims involvement (here, he's listed as a producer) is that, beneath all the raunchiness and profanity, lies a core of sweetness. It's the Tootsie Pop philosophy of R-ra... Reno 911!: Miami
Reno 911!: Miami represents an argument against taking 22-minute TV comedy shows and expanding them to 80-minute feature films. Something that entertains over a short period when watched from the vantage point of a couch or a recliner does not nece...