Movies with cinematographer Chris Seager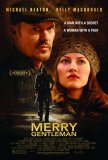 Merry Gentleman, The
The Merry Gentleman, which represents the feature directorial debut of actor Michael Keaton, is a meditation on loneliness and about the things we do to fill up those big, empty gaps in life. Anchoring the film, which is driven more by characters ... Miss Potter
Beatrix Potter may not be as well-known a name today as Harry Potter, but what child doesn't show recognition at the mention of "Peter Rabbit?" Miss Potter's most lasting contribution to the pantheon of characters from children's literature, Peter...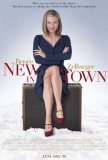 New in Town
Spoiler Alert: To the extent that the term "spoiler" can be applied to something this formulaic, I suppose I ought to warn readers that I talk in general terms about how the movie ends. What do you get when you mix A Christmas Carol with a subst... Walker, The
It would be fair to characterize writer/director Paul Schrader as someone who's fascinated by the seamier side of human nature. Some of his best known screenplays, including Taxi Driver and Raging Bull for Martin Scorsese, have plumbed the depths ... White Noise
For our cinematic introduction to the year 2005, I can offer an alternative two-word title to the one selected by Universal Pictures: Utter Crap. (There are more colorful possibilities, but I like to think of this website as family-friendly.) At le...