Movies with music written by Craig Wedren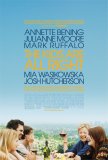 Kids Are All Right, The
The kids may be all right, but the adults aren't. That's the underlying premise of Lisa Cholodenko's unconventional family drama - a motion picture that uses wry humor and uncommon sensitivity to underscore some of the difficulties inherent in any... Laurel Canyon
One aspect that virtually assures a good motion picture is solid character development (sometimes referred to as a "character arc"). It doesn't matter if it's a mainstream movie or an offbeat indie - any narrative-based film benefits if the charact... Reno 911!: Miami
Reno 911!: Miami represents an argument against taking 22-minute TV comedy shows and expanding them to 80-minute feature films. Something that entertains over a short period when watched from the vantage point of a couch or a recliner does not nece... Ten, The
The Ten is a comedy about the unlikeliest of subjects: The Ten Commandments. When I use the term "comedy," I do so loosely. This is one of those films where the humor is of the hit-and-miss variety, and it misses more often than it hits. The jok...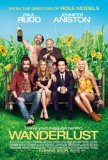 Wanderlust
Okay, Wanderlust has its moments. It's sporadically funny - funny enough to deliver a good laugh or two. The problem is, it doesn't do more than that, and the comedy is inconsistent. Is that reason enough to sacrifice an evening? Wanderlust will l...