Movies with music written by John Swihart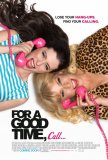 For a Good Time, Call...
For a Good Time, Call... offers an enjoyable, if ultimately forgettable, 90 minutes. A fusion of the suddenly popular "girls behaving badly" subgenre with the female version of the so-called "bromance," it offers plenty of laughs and goodwill. Unfo... Napoleon Dynamite
Napoleon Dynamite should be required therapy for anyone with a self-image problem. No matter how much of a loser a person believes himself to be, he couldn't possibly be in worse shape than the protagonist of Jared Hess' wickedly funny high school...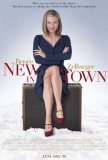 New in Town
Spoiler Alert: To the extent that the term "spoiler" can be applied to something this formulaic, I suppose I ought to warn readers that I talk in general terms about how the movie ends. What do you get when you mix A Christmas Carol with a subst...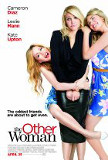 Other Woman, The
We have reached the Season of Natalie Portman. With no fewer than six movies due to be released within a six-month period (Black Swan, The Other Woman, No Strings Attached, Hersher, Your Highness, Thor), a confirmed Golden Globe nomination (and pro...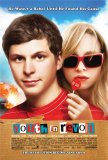 Youth in Revolt
From the beginning, it's apparent that there's something "off" about Youth in Revolt. It's not that the film is fatally flawed, but the tone is uneven, the satire is blunt, the comedy rarely generates more than feeble laughs, and the lead characte...