Movies with music written by Joseph Loduca Army of Darkness
Ash (Bruce Campbell) is a housewares salesman at an S-Mart department store before a venture to the house from The Evil Dead and The Evil Dead II sends him through a time tunnel into the Middle Ages. Suddenly, as the "Promised One" of prophesy, he i...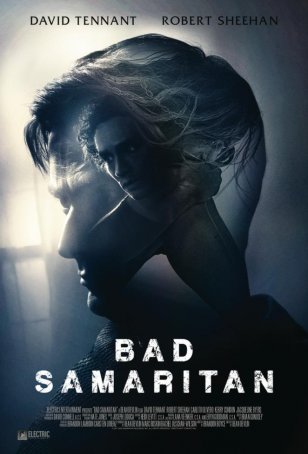 Bad Samaritan
Spoilers: This review contains "non-specific" spoilers. Some readers may feel this reveals too much about the ending.For roughly two-thirds of its running length, Bad Samaritan shows potential as a nicely twisty thriller replete with Hitch... Brotherhood of the Wolf
In this country, French movies are mostly known for being artistic and airy (or, to put it less kindly, serious and stodgy). And, while many French directors would probably agree that this is their aim (being artistic and airy, not serious and sto... Evil Dead II, The
What do you get when you cross George Romero with The Three Stooges by way of the director of A Simple Plan and The Gift? Something offbeat, to be sure. Something grotesque, without a doubt. Something... groovy. Evil Dead II can be seen as ... Evil Dead, The
Long before Scream came along to simultaneously parody the horror genre while participating in it, there was Sam Raimi's Evil Dead trilogy (the third entry into the series, Army of Darkness, was released in 1993). Equal parts suspense, camp, comed... Messengers, The
I define a "boo!" moment as an instant in a movie when there is a loud sound, usually accompanied by a musical stinger and occasionally in concert with the fast pass of an unidentifiable object across a portion of the camera's field of view. The i...