Movies with music written by Michael Wandmacher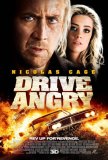 Drive Angry
Seen in standard (non-IMAX) 3-D. The appeal of Drive Angry is much the same as that of Piranha: a willingness to revel in absurdity to the degree where the exhilaration is infectious. This is a comic book come to life. A combined homage to/paro...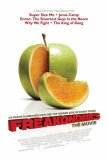 Freakonomics
Freakonomics is a most atypical documentary indeed. Comprised of a collection of shorts by noted filmmakers Morgan Spurlock (Super Size Me), Alex Gibney (Taxi to the Dark Side), Eugene Jarecki (Why We Fight), Seth Gordon (The King of Kong), and He... Never Back Down
Strictly speaking, Never Back Down is not a remake, but it might as well be. The premise is familiar: underdog achieves self respect through training with a master then puts it all together for the big fight. Like a pop song suffering from overpl...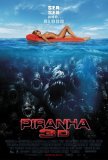 Piranha 3D
Seen in standard (non-IMAX) 3D. A review of Piranha 3D is superfluous - the movie is what it is and does what any good exploitation film should do. Unfortunately, that's a lot more than many entries into the crowded genre can claim. 3D aside (...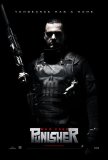 Punisher: War Zone
Marvel Comics must really like The Punisher. This is their third attempt to bring him to the big screen. There's a saying that "the third time's a charm," but it doesn't apply here. More appropriate is this baseball-related statement: "Three str...