Movies with screenplay written by Christopher Landon Blood and Chocolate
How do you get a werewolf movie to earn a PG-13 rating? Turn it into a Harlequin romance. Actually, Blood and Chocolate still shows signs of neutering but what has been toned down to get the teen-friendly classification is the sex and nudity not ... Disturbia
Disturbia is a nice little mystery thriller that takes a wrong turn on the way to its climax and morphs into a slasher movie. This abrupt change in tone is as jarring as it is unwelcome and transforms what could have been an effectively tense conc...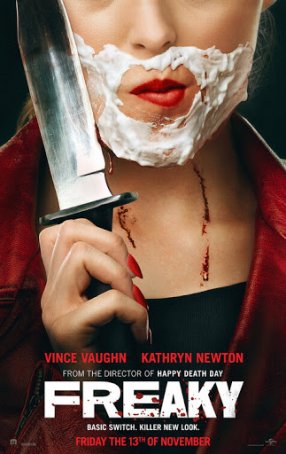 Freaky
Blumhouse has an uncanny ability to identify projects that sound compelling on paper but are less attractive when watched on-screen. Freaky is the latest of these. Originally dubbed Freaky Friday the 13th, the movie weds traditional slasher fi...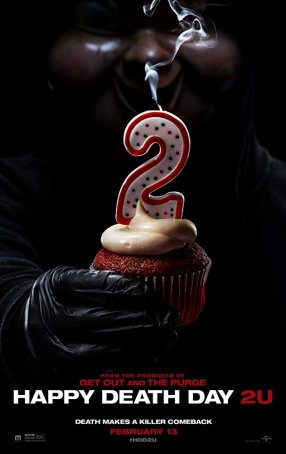 Happy Death Day 2U
Put Happy Death Day 2U together with its predecessor, Happy Death Day, and you could easily call the pair Dumb and Dumber. Whatever pleasures this comedy-tinged horror/thriller may have to offer, coherence and intelligence aren't among them....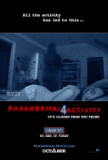 Paranormal Activity 4
They could have called this Paranormal Inactivity. It's a rare horror franchise indeed that manages to remain fresh and creepy by the time it arrives at installment #4. Paranormal Activity, despite a terrific beginning, quickly grew stale and r...