Movies with screenplay written by Pedro Almodovar All About My Mother
The Pedro Almodovar of the late 1990s is not the same director who once engaged audiences with his kinky and offbeat views of sex and relationships. This new, kinder, gentler Almodovar is more concerned about conventional film elements like plot a... Bad Education
In recent years, few things have been more certain than the guarantee of something delicious from director Pedro Almodóvar. Almodóvar has become like a trusted brand name - reliable and consistent. Unfortunately, with his new effort, called Bad E...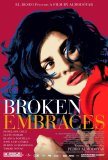 Broken Embraces
Perhaps Almodovar and film noir simply don't mix. This is the second time in three films the acclaimed Spanish director has attempted to apply his unique style to a twisty mystery and, as was the case with Bad Education, it's not a marriage made i... Flower of My Secret, The
The words "A Film by Almodovar" conjure up images of the bizarre, the kinky, and the unapologetically unconventional. Ever since his 1980 debut, Pepi, Luci, Bom, Almodovar has been lauded as Spain's golden boy film maker -- a director who will tak... Kika
Filmmaker Pedro Almodovar (Women on the Verge of a Nervous Breakdown, Tie Me Up! Tie Me Down!) never does anything in a conventional manner, and Kika is no exception. A black farce on sex, violence, and the attraction of both for the general publ... Live Flesh
Almodovar. To those familiar with his body of work, that name is more than just a way to identify one of today's premiere directors -- it offers valuable insight into the scope and intent of a movie. Since his debut in 1980 with Pepi, Luci, Bom, ...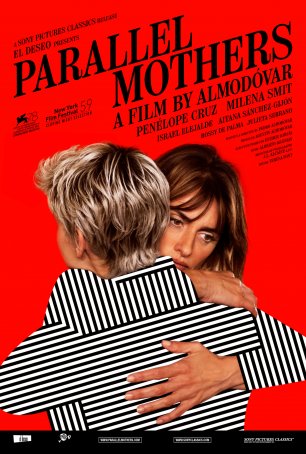 Parallel Mothers
Parallel Mothers, Pedro Almodovar's 15th movie since exploding onto the international scene with Women on the Verge of a Nervous Breakdown, is two movies crammed into one and both suffer at least a little by having to share time with the other. ...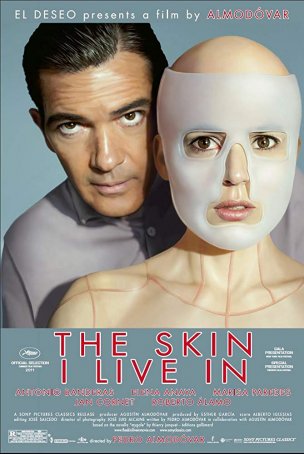 Skin I Live In, The
The Skin I Live In is an old-time horror movie told in anything but an old-time horror movie fashion by the iconoclast Spanish filmmaker Pedro Almodovar. There's a mad scientist, a faithful servant, a beautiful woman trapped in a prison, and... Talk to Her
Almodovar is back, following up his 1999 award-winning sensation All About My Mother with another success, the aptly-titled Talk to Her. Over the years, Almodovar (one of the few filmmakers who is recognized by only his surname) has been known for ... Volver
All the world is in love with Almodovar, or at least so he would have us believe. His full name is Pedro Almodovar, but no one bothers with the first name, least of all Pedro. His movies trumpet "A Film by Almodovar" with pride, and his latest, Vol...