Love, Simon (United States, 2018)
March 14, 2018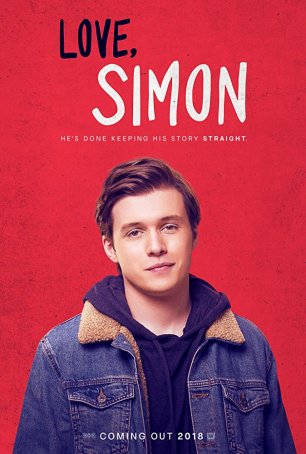 Love, Simon is, at it's core, a crowd-pleaser about an "average" high school guy who finds love in the most unlikely of places. Part romantic-comedy, part coming-of-age story, it recalls the more innocent "high school" films of the past, where the focus was on love and romance rather than sex and lust. Love, Simon's twist is that the title character (played by Nick Robinson) is a closeted gay boy who chafes at keeping his true self hidden. Because the film wants to be upbeat, uplifting, and teen-friendly, it studiously avoids darker, more realistic themes and plot points, opting instead to offer a fantasy world where things (mostly) turn out right. That's not to say it marginalizes the difficulty of coming out for a teenager, but it glosses over some of the negatives in favor of an idealized result.
17-year old Simon Spier, who narrates the story, is smart, witty, and self-aware: all the qualities necessary for the voice of a movie that wants to be smart, witty, and self-aware. Simon knows he's gay; in fact, this has been the reality of his life for four years, and he hasn't told anyone: not his caring, educated mother, Emily (Jennifer Garner) nor his good-natured, somewhat dense father, Jack (Josh Duhamel), nor his younger sister, Nora (Talitha Bateman). His three best friends – Leah (Katherine Langford), Nick (Jorge Lendeborg Jr.), and Abby (Alexandra Shipp) – are equally in the dark. The only one who knows is "Blue," a gay boy Simon anonymously swaps text messages with (with Simon using the moniker of "Jacques" to hide his own identity). But when a fellow classmate, Martin (Logan Miller), learns Simon's secret and uses it to blackmail him, Simon senses the walls closing in and decides he may have no choice but to throw open the closet doors and emerge.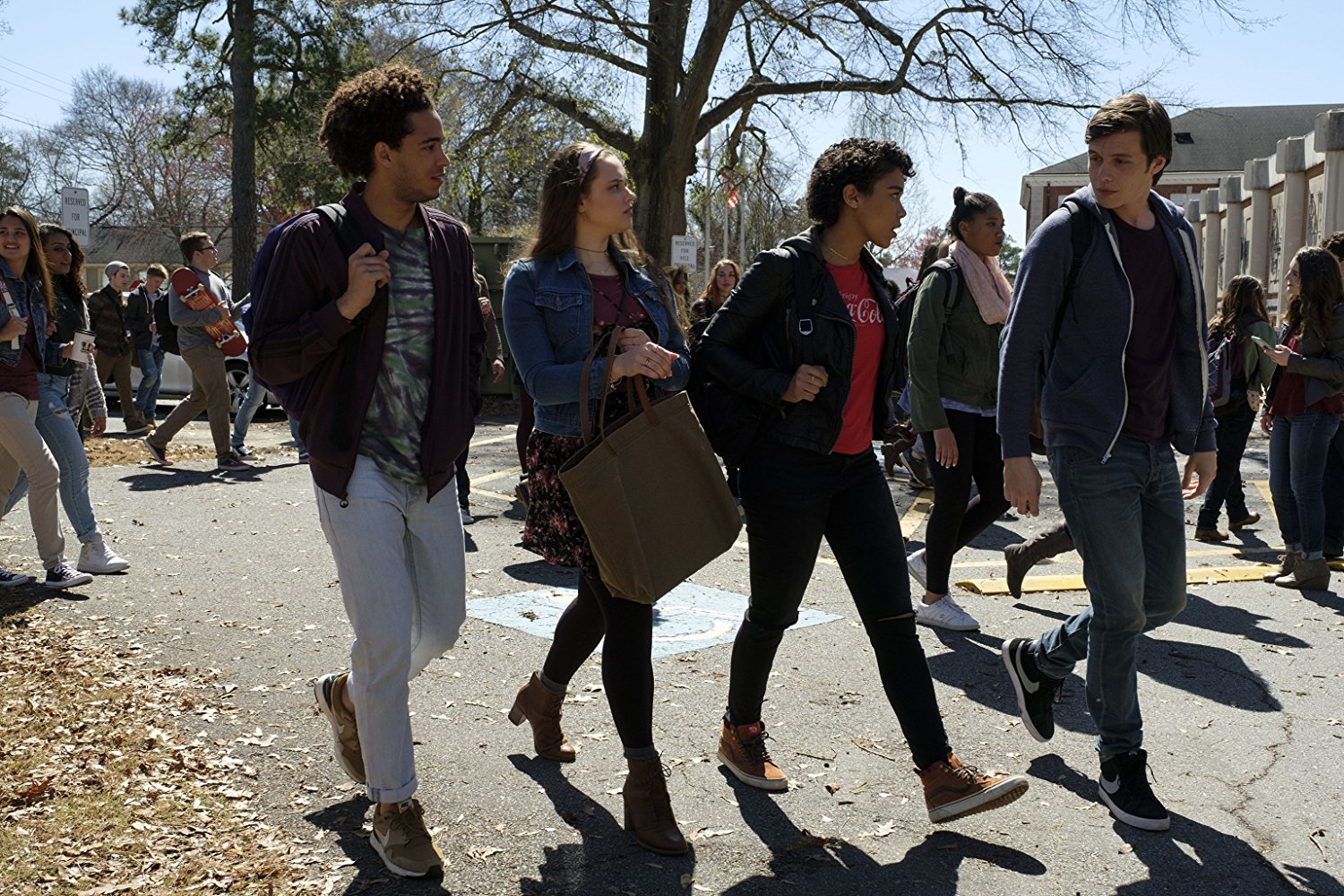 Love, Simon is charming and likeable in much the same way that heterosexual teen comedies can be charming and likeable. Although the plotting is at times clunky (with the blackmail device in particular seeming artificial), the dialogue is believable and the characters are nicely rounded. It doesn't take much for us to root for Simon to find true love and hope that when the inevitable happens, his life will take a turn for the better. Although sometimes deviating from the source material, Becky Albertalli's YA novel, "Simon vs. the Homo Sapiens Agenda," the film retains its core themes.
The movie was directed by Greg Berlanti, whose previous credits include The Broken Hearts Club and Life as We Know It. He keeps the tone light as befits a mainstream audience more interested in being entertained than seeing a serious film about the difficulties of coming out. To be sure, Love, Simon doesn't sugarcoat the experience and aspects of Simon's struggle are depicted but, aside from some of the less savory elements surrounding Martin and his blackmail, Berlanti maintains an upbeat mood. The screenplay is also surprisingly chaste. Sex (the act) is rarely mentioned; Simon's sexual identity is reflected by phraseology along the lines of "he likes" or "he is attracted to." The PG-13 rating is reflective of the MPAA's overt conservativism as opposed to actual content (main character is gay=automatic PG-13). For the most part, this is PG material (although there is one f-bomb and a few off-color remarks).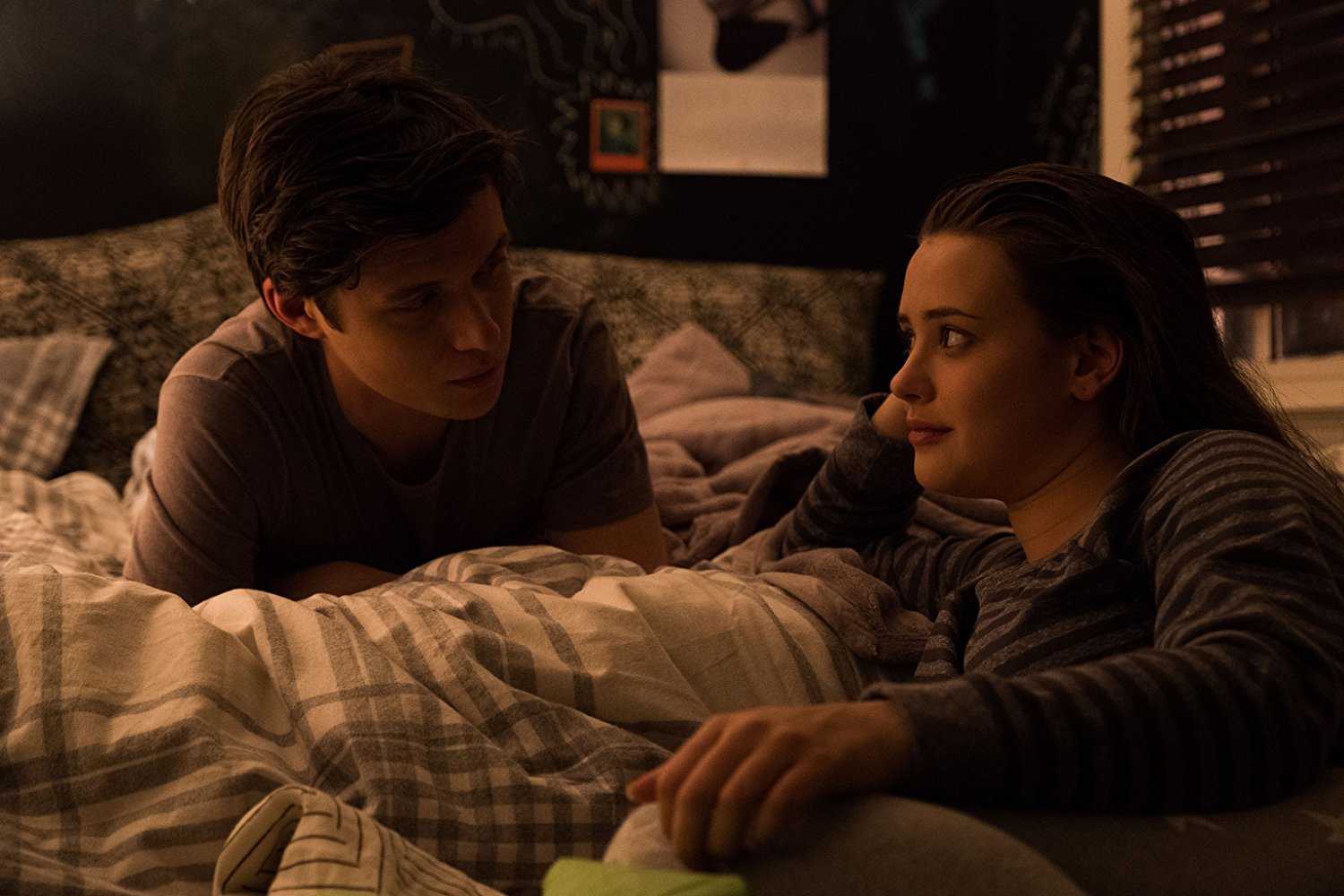 Nick Robinson crafts an immensely likeable Simon – as appealing as any of the teenage protagonists in a John Hughes comedy. And, although he is attentive and helpful, the movie doesn't wreath him in nobility. The things he does to protect his secret (at least in the beginning) are far from laudable and, when they come out (as such things must do in movies that don't deal in ambiguity and dangling plot threads), there are consequences. The strongest supporting performances belong to Katherine Langford as Simon's gal-pal, Leah, and Alexandra Shipp as the feisty Abby Suso. Logan Miller's Martin is thoroughly detestable, but that's the point. The adults, including Jennifer Garner and Josh Duhamel, are forgettable. A Garner monologue surprisingly falls a little flat.
Love, Simon contains its share of manipulation but doesn't tip the balance too far toward sentimentality. The movie succeeds in its goals: provide accessible characters, offer a solid (if somewhat idealized) depiction of the difficulties faced by closeted gay teenagers who are afraid that revealing their secret will destroy their lives, and offer the moment that all rom-com lovers demand from titles in their favorite genre. It's a well-made, affable movie that should provide an entertaining two hours for all but the most virulent homophobes.
---
Love, Simon (United States, 2018)
---

Three...better movies of this genre
worse movies of this genre
Three...better movies of Nick Robinson
(There are no more better movies of Nick Robinson)
worse movies of Nick Robinson
Three...better movies of Josh Duhamel
(There are no more better movies of Josh Duhamel)
worse movies of Josh Duhamel
Three...better movies of Jennifer Garner
worse movies of Jennifer Garner