Spin Me Round (United States, 2022)
August 23, 2022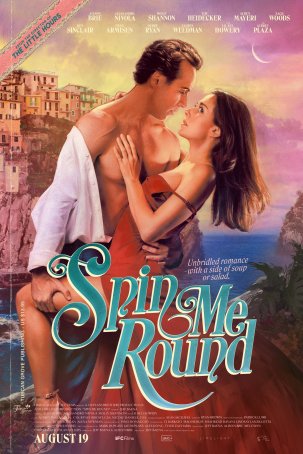 After watching Spin Me Round, I'm not sure I'll ever consider the "fine dining" of Olive Garden in quite the same way. A satirical twist on the normally saccharine rom-com genre, Jeff Baena's feature (which he co-wrote with star Alison Brie) not only warps the concept of finding love on an exotic vacation but sticks a knife into the Italian chain family dining experience. The restaurant here is named Tuscan Grove but only someone who has never eaten in an Olive Garden will miss the connection.
The problem with the movie is that Baena has bigger ambitions than merely crafting a rom-com parody and the various shifts in tone aren't smoothly handled. In navigating the curves that connect romance, humor, horror, and murder mystery, the movie suffers a few spin-outs. Watching Spin Me Round, I was reminded of the phrase "jack of all trades, master of none." It applies here – the production does a lot of things (many of them unconventional) but never leaves one fully satisfied. Some of the dangling ends are no doubt intentional but they result in the sense that the movie is incomplete.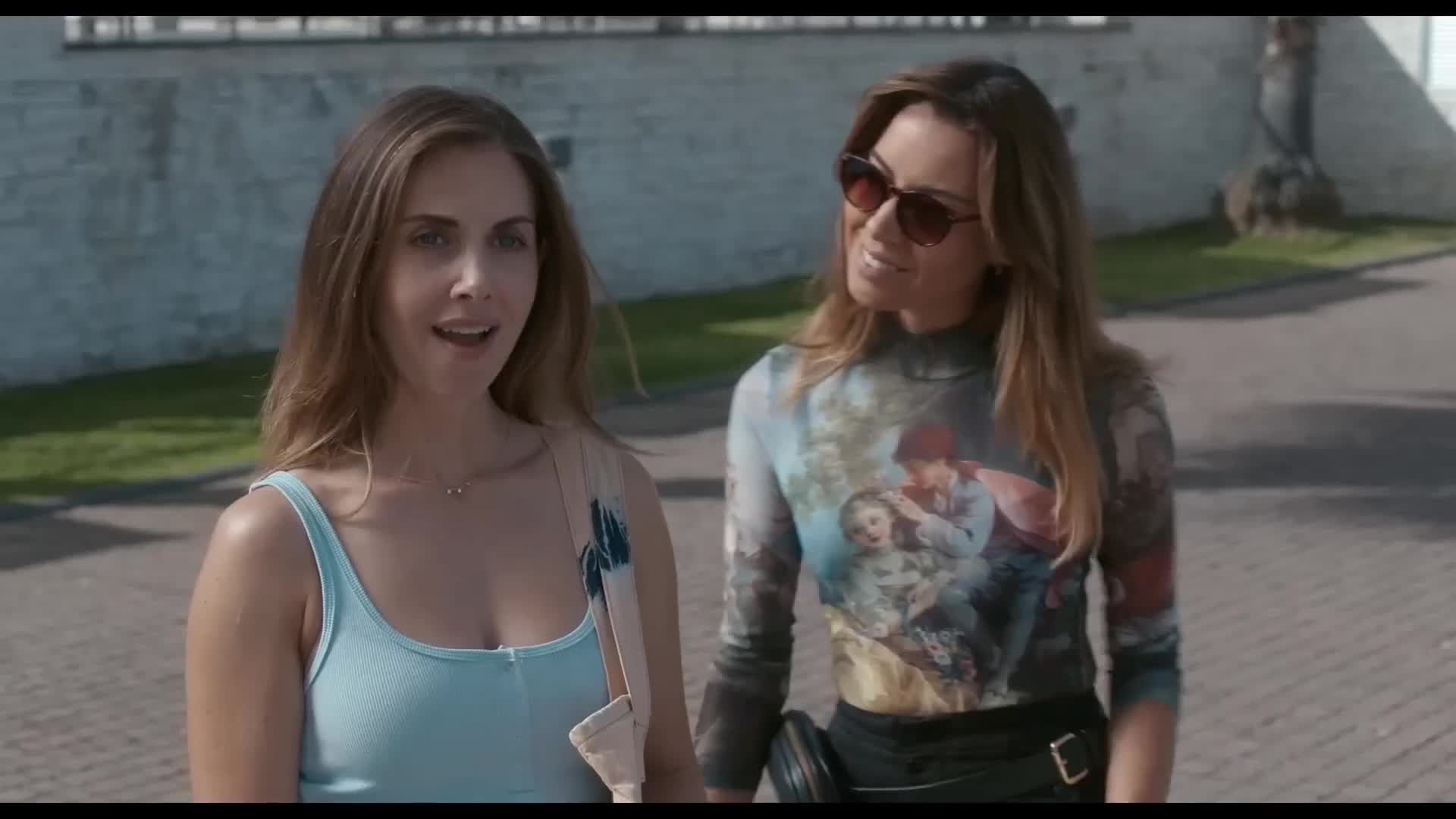 Three of Baena's frequent collaborators are on hand: Alison Brie (the two co-wrote Horse Girl), Aubrey Plaza (who married Baena in 2021), and Molly Shannon. The "newcomer" into this comfortable group is Alessandro Nivola, who fills the role of the mysterious, handsome stranger who might be (a) a lonely man searching for love, or (b) Dorian Gray. Brie is at the movie's center playing Amber, the manager of a Tuscan Grove franchise who is invited to visit the "home base" in Pisa, Italy for an all-expenses-paid retreat/vacation. It turns out that the reality doesn't match the hype. Instead of staying in a swanky villa, she's booked into Motel 6-level accommodations. The exclusive "seminars" are held in a soulless, plain room and the coordinator (Ben Sinclair) is more interested in making inept passes at the female attendees than providing them with a "once in a lifetime" experience. And why does he need their passports for "safe keeping"?
Things seem to be headed in a Roman Holiday­ direction when the suave restaurant founder Nick Martucci (Nivola) takes an interest in the mousey Amber and invites her to spend a day with him on his yacht. We learn, however, that Nick's attraction to Amber is rooted in her resemblance to his dead sister and that results in all sorts of creepy vibes. Plus, Nick's devoted assistant, Kat (Aubrey Plaza), seemingly has more carnal plans for Amber than her boss. Or does she? The movie keeps its cards close to its vest, which would be more enjoyable if the film didn't suffer from tonal whiplash.
While Brie is likable and appealing as the movie's anchor, Aubrey Plaza's Kat adds the vim and vinegar. The movie comes alive when she's on-screen, which makes her sudden removal around the two-thirds point a head-scratcher. During the final half-hour, there's the near-constant expectation that she's going to reappear to bring closure to her character's arc (especially since she's dispatched in such an unsatisfying fashion), although that doesn't happen. Narratively, it's a minor oversight but when one considers what Plaza brings to the role, it's a more significant misstep.
Spin Me Round has a lot of fun with tweaking genre expectations and often heading off on unexpected tangents. This works well for those who have grown weary of the cookie-cutter predictability of the genre, although Baena doesn't feel as comfortable dabbling with the horror/thriller/mystery elements. Those parts of the movie come across as half-baked and rather silly. The film is unquestionably more accessible than Horse Girl, but for all of its parodic elements and unpredictability, it nevertheless feels unpolished and unfinished.
---
Spin Me Round (United States, 2022)
---
Three...better movies of this genre
worse movies of this genre
Three...better movies of Alison Brie
(There are no more better movies of Alison Brie)
worse movies of Alison Brie
Three...better movies of Aubrey Plaza
worse movies of Aubrey Plaza
Three...better movies of Alessandro Nivola
worse movies of Alessandro Nivola