Welcome to Me (United States, 2014)
May 03, 2015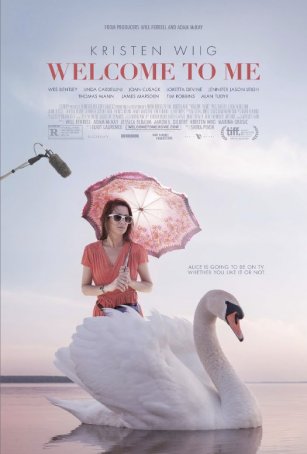 The best thing that can be said about Welcome to Me, as written by Eliot Laurence and directed by Shira Piven, is that it attempts to portray the real Borderline Personality Disorder as opposed to the Hollywood movie version of the disease. Unfortunately, that's about all it does. Forced to spend 100 minutes with Alice Klieg (Kristen Wiig) is an uncomfortable, off-putting experience. There's not much plot here and very little in the way of character development. Alice is defined by her disorder and the screenplay isn't interested in delving into her life and relationships.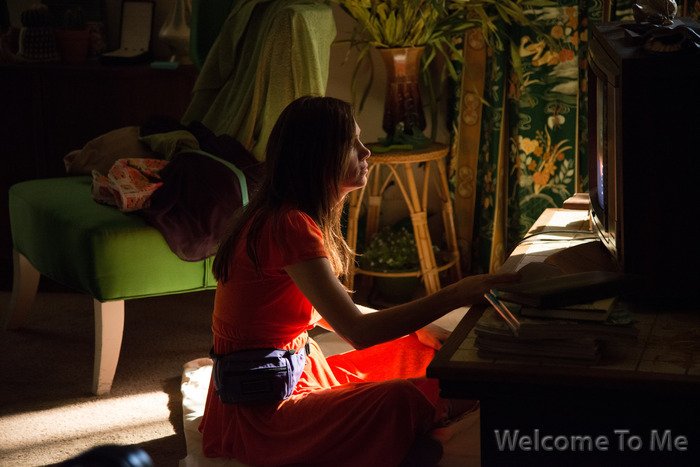 The plot synopsis - a woman with BPD wins the lottery and uses her winnings to finance a vanity TV show - sounds like the basis for a comedy. I suppose one could view Welcome to Me as darkly humorous but such a perspective is belied by the grim tone. The satirical elements are evident but are neither original nor pointed. We understand that television is all about ratings and live, train wreck reality shows can provide the biggest jolts. Alice's TV show is expectedly awful and Welcome to Me makes the unfortunate decision of depicting lengthy segments from her show instead of following Alice in the real world. If we were watching this stuff at home, we'd change the channel. That option isn't there in a theater. We have to stick with it until the film moves on.
Welcome to Me provides an understanding of how lottery winners as so easily and quickly separated from their winnings. Profligate spending becomes the norm and, with no stops on how the money is dispersed, even $86 million can run out quickly. Individuals like Rich (James Marsden), a TV producer, are more than happy to accept Alice's big checks. Others, like his associates (played by Joan Cusack and Jennifer Jason Leigh), are dubious. Rich's brother, Gabe (Wes Bentley), begins an affair with Alice and ends his involvement with the production company when he realizes Rich is taking advantage.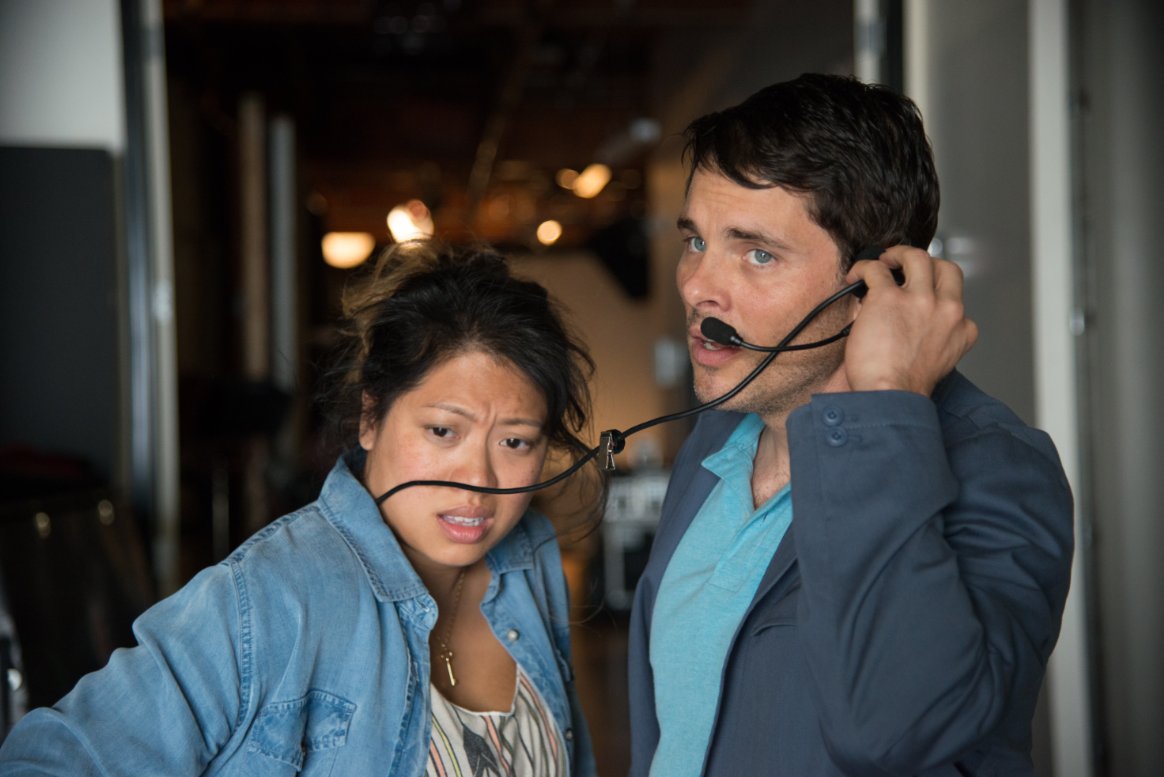 The film's portrayal of BPD is, by many accounts, accurate. Alice shows narcissistic tendencies, experiences only mild relief from meds and therapy, and exhibits other symptoms that can make her difficult to interact with socially. She is so focused on herself that, when her best friend, Gina (Linda Cardellini), loses her job, it barely registers with Alice. Movie characters don't have to be sympathetic; in fact, they are often more interesting when they're not. But Alice is grating and her show, which is a form of performance art therapy and an extension of who she is, is beyond that.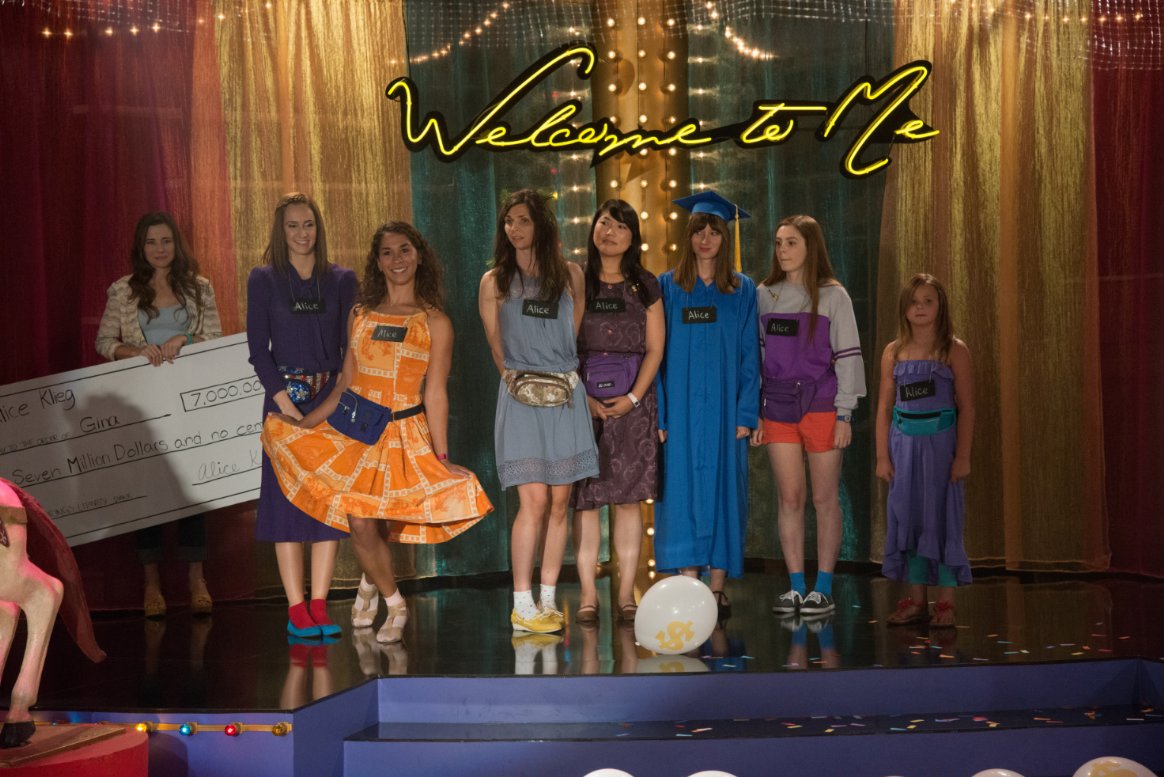 Kristen Wiig's performance will probably be called "courageous" by some, primarily because of the full-frontal nudity; it's a jarring scene in which Alice strolls through a casino au naturel. Overall, Wiig's acting is strong but there's too little depth to Alice for her to display much range. The Skeleton Twins was a more compelling showcase of her talent (a role that should have earned her some sort of Oscar recognition but did not). Sometimes, when I see a portrayal like this in which the actress has invested a great deal of effort and energy, I find myself wishing the other aspects of the production were worthy of her exertion. The supporting cast is populated with familiar names - Joan Cusack, Tim Robbins, Jennifer Jason Leigh, James Marsden - none of whom have much to do. They're just famous people lending their support to an indie project they believe in.
There's something to be said about the verisimilitude offered by Welcome to Me, but the movie mishandles its tone and lingers too long on the awful TV show segments. Despite solid acting and a screenplay that refuses to cater to Hollywood stereotypes, the film is at times a chore to sit through. It's not clever or witty (as one would expect from a dark comedy) nor moving or thought provoking (as one would expect from a drama). In short, it's a niche movie with little to offer to a mainstream audience.
---
Welcome to Me (United States, 2014)
---
Three...better movies of this genre
worse movies of this genre
Three...better movies of Kristen Wiig
worse movies of Kristen Wiig
Three...better movies of James Marsden
worse movies of James Marsden
Three...better movies of Wes Bentley
worse movies of Wes Bentley