Movies starring Alexa Davalos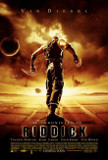 Chronicles of Riddick, The
With a title like The Chronicles of Riddick, one can assume that David Twohy's movie comes with lofty aspirations. Indeed, there are hints of a complex, involving story here. Unfortunately, too many of the nuances are drowned out by incessant, re...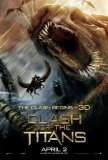 Clash of the Titans
Seen in standard digital 3D. To employ a cliché, there's good news and bad news for Clash of the Titans fans. The good news is that the 2010 remake is an improvement upon the 1981 original. The bad news is that the degree of improvement is mi...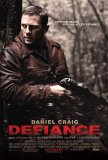 Defiance
For some reason, the Nazis are popular during the holiday season of 2008. They occupy central positions in Valkyrie and Good, flitter around the periphery of The Reader, and are rarely seen but very much present in Defiance. Edward Zwick's adapta... Feast of Love
It's a little surprising to encounter a film like Feast of Love in multiplexes, because it is made for adults. After a summer of pyrotechnics and incredibly dumb scripts, it's a change of pace to find something that aspires to run for 100 minutes w... Mist, The
The Mist is what a horror film should be - dark, tense, and punctuated by just enough gore to keep the viewer's flinch reflex intact. In fact, that movie's ending is so uncompromising that one must assume director Frank Darabont had final cut so t...