Movies starring Catherine Zeta-Jones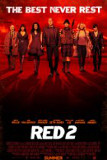 Red 2
I'm not sure whose idea it was to turn Red into a movie franchise. The first film, based on the DC Comics graphic novel, was an enjoyable throw-away, but there was nothing about the movie or its modest box office success that cried out for a second...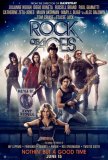 Rock of Ages
Rock of Ages, based on the musical play of the same name, is a celebration of '80s excess and, especially, music. Featuring roughly two-dozen covers of (mostly) Top 40 hits by Sytx, Def Leppard, REO Speedwagon, Whitesnake, Starship, Pat Benatar, Gu...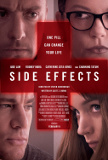 Side Effects
There's something delightfully old-fashioned about Steven Soderbergh's Side Effects. It's the kind of thriller that Alfred Hitchcock might make if he was still alive and active today. It never seeks to do too much with the premise nor does it go ov... Traffic
During the Spring of 1990, I remember being transfixed in front of the television set for an hour each Sunday night over a period of five weeks. The occasion was the "Masterpiece Theater" presentation of the British mini-series "Traffik", a comple...