Movies starring Courtney Love Basquiat
Basquiat, the fictionalized biography of graffiti artist-turned-international sensation, Jean Michael Basquiat, is the latest in a long line of "suffering artist" motion pictures, following closely on the heels of last year's controversial Tota...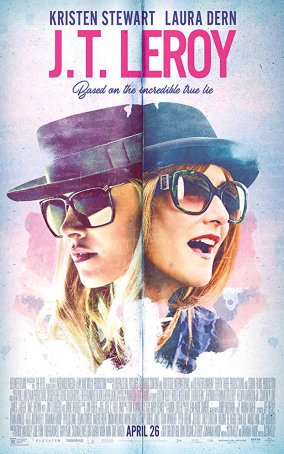 JT LeRoy
JT LeRoy, Justin Kelly's adaptation of Savannah Knoop's memoir, strives to be more than a run-of-the-mill biopic about two women who perpetrate a con on the literary world. It wants to address issues of gender fluidity and hypocrisy. It wa... Man on the Moon
Without a doubt, a reaction to comedy is one of the most subjective forms of human expression. What one person finds hilarious, another may view as tedious. For every person who sits through Dumb and Dumber stone-faced and unamused, another will ... People vs. Larry Flynt, The
Larry Flynt, the self-proclaimed king of smut, as an American hero? Unlikely as it may seem, that's the scenario set up and successfully pursued by Milos Forman's (One Flew Over the Cuckoos Nest, Amadeus) latest venture, The People vs. Larry Flynt...