Movies starring David Spade Emperor's New Groove, The
Many times, it is possible to make a snap determination about a movie based on its trailer. Happily, in the case of The Emperor's New Groove, any such judgment is likely to be in error. That's because the trailer makes the movie seem like one of ...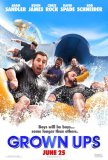 Grown Ups
Sometimes even a high profile movie can surprise you. Take Grown Ups, for example. Based on the advance promotional material, this didn't look like the kind of production likely to end Adam Sandler's streak of unremarkable star vehicles (Funny Pe...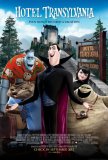 Hotel Transylvania
Not since Abbott and Costello Meet Frankenstein have the great Universal monsters been subjected to such dismal treatment. Okay, maybe Van Helsing was a greater embarrassment. Hotel Transylvania is an animated monster movie for older kids (in the ...